Pakistan is a tourist heaven, and it's an exciting time for Pakistani Travel Bloggers and Vloggers to showcase their talents in this niche. As tourists from around the world are searching for information on HOW, WHY and WHEN they should visit Pakistan. Travel related content creators may have a great chance to establish themselves as a hotshot travel influencer from the country.
The Amazing Pakistan
With its diverse landscape and a rich mix of cultures, Pakistan is the ultimate tourist destination. The mountainous areas of the North, the Karakoram and Himalayas provide the most magical view to people who have lived in concrete jungles all their lives. Punjab's rich plains and beautiful scenery leaves you wanting more.
Balochistan's Rocky Mountains hold a raw beauty, and lead you to the dry and hot deserts of Sind, eventually leading to the vast coast of Makran. There is a different feeling for each of these places and a treat for those who visit for leisure. So if you are a travel blogger from Pakistan, you can turn your passion into a fulfilling career by documenting the beauty of Pakistan through your lens.
Government is promoting Tourism in Pakistan
The Government of Pakistan has recently realized the potential of travel culture on social media. They are now investing in promoting Pakistan through travel influencers and bloggers. Tourism has been a majorly neglected sector in Pakistan, but not anymore.
Prime Minister Imran Khan's newest initiatives include a plan to bring back tourists. The scenic landscapes of our country are enough to attract potential tourists, but it needs to be repackaged and presented using digital mediums.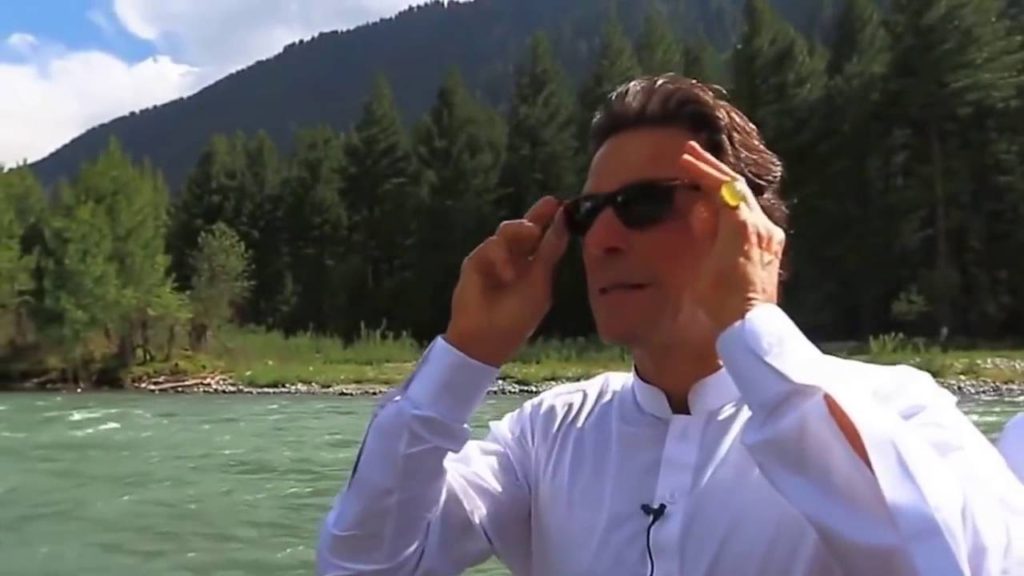 The idea holds immense potential for our travel industry because it targets the young, digital nomads who love browsing about a place before visiting.  Young travelers (under 30 years old) represent 23 percent of arrivals in the year 2017. Searches on Google using the keyword 'solo travel' and 'travel alone' have been the highest ever, as per January 2018.
Here are some reasons why your travel blogging career can hit its peak during this interesting digital era in Pakistan:
Collaboration opportunities with the Tourism sector
Despite the budgets, the KPK government was active in promoting tourism and cultural programs for the past few years. The results have started paying off, with more people visiting these areas for holidays and explorations.
Sajjad Hameed, General Manager Tourism Corporation KPK states that these initiatives have brought more funding and an increase in development budget. "Tourism was kept on 30th position in priority list in public sectors departments and corporations in term of funding, and now it has attained the 8th position."
The government has been actively looking out for travel bloggers to visit these areas and document their journey. One such vlogger, Umar Khan, was invited to visit KPK and host a group of travel bloggers from around the world.
The travel bloggers from Canada, Britain, Poland, New Zealand, and Italy drove around the cities and enjoyed their trip at each stop. Here's a media byte of these bloggers on how inspiring this trip was for them, and how it shattered some stereotypes from the image they held of Pakistan back home.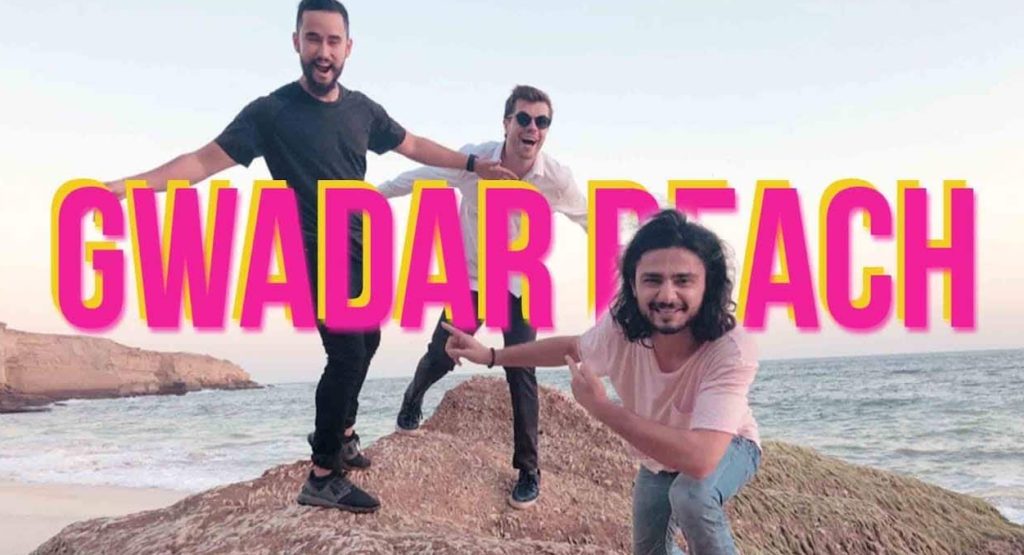 Umar Khan is a Pakistani YouTuber who started his vlogging career from Instagram using an iPhone. He soon started to get traction on the platform, and his fanbase grew with the unique content he posted regularly on his page.  Recently, he collaborated with CPIC and worked on a project that highlights Pakistan as a popular tourist destination.
As the international travel influencers landed here in Pakistan and their journey began. A constant stream of updates started to show up on their social channels.  Umar Khan or 'Ukhano' as his digital username suggests guided them throughout Pakistan, and all of them collaborated in generating amazing content featuring Pakistan.  All influencers documented their journey on their YouTube pages and posted beautiful photos on their Instagram profiles.
Travel influencers are your local guides
Since 40 percent of online travel bookings are now happening on mobile, you have a chance to establish yourself as a travel guide for your respective location. If you are from Karachi, you can showcase mouth-watering food scene and the hustle bustle of the busy metropolitan. Not to mention the awesome steals at Zainab Market which are a standalone feature of 'Androon Karachi'?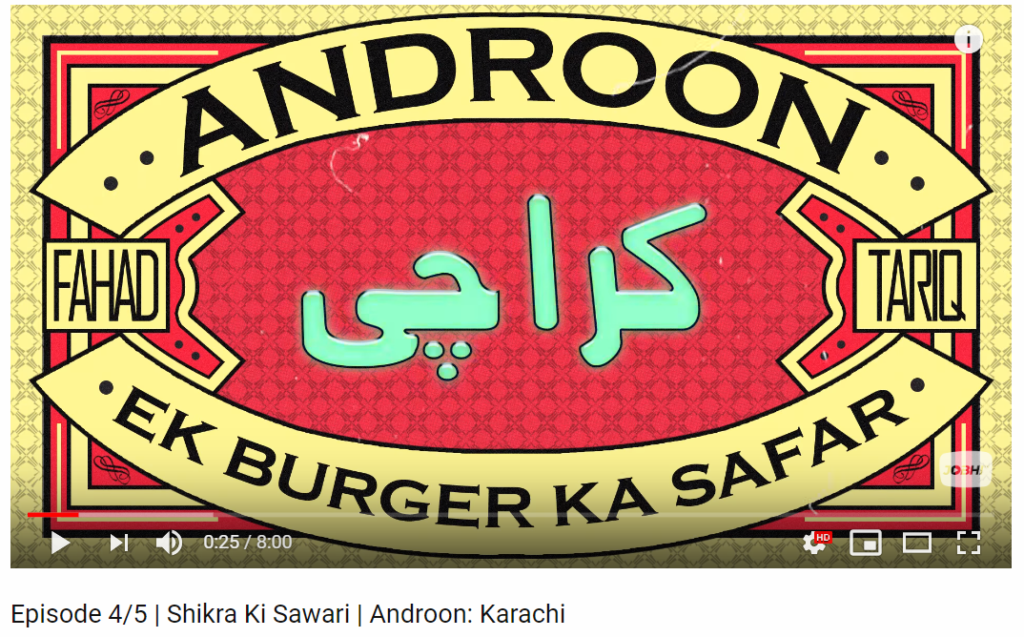 Source: JoBhiTV Youtube
If you want some inspo, here are some people who are taking over YouTube with their love of showcasing Karachi. In the 'Androon Karachi' series, Jo Bhi TV makes you tour Karachi every day. Be it by hopping in the '16 number bus' with the vlogger or going shopping at Zainab Market, the casual Karachi style will make you fall in love with the city and its people.
The wagon buses are a standalone feature of Karachi, and the vlogger takes you inside, tells you the fare and stops for a chit-chat with the driver. If you are watching this guide sitting outside Karachi, you will surely find it easy to maneuver around the city next time you visit. This is the power of digital storytelling, so hop onboard the wagon!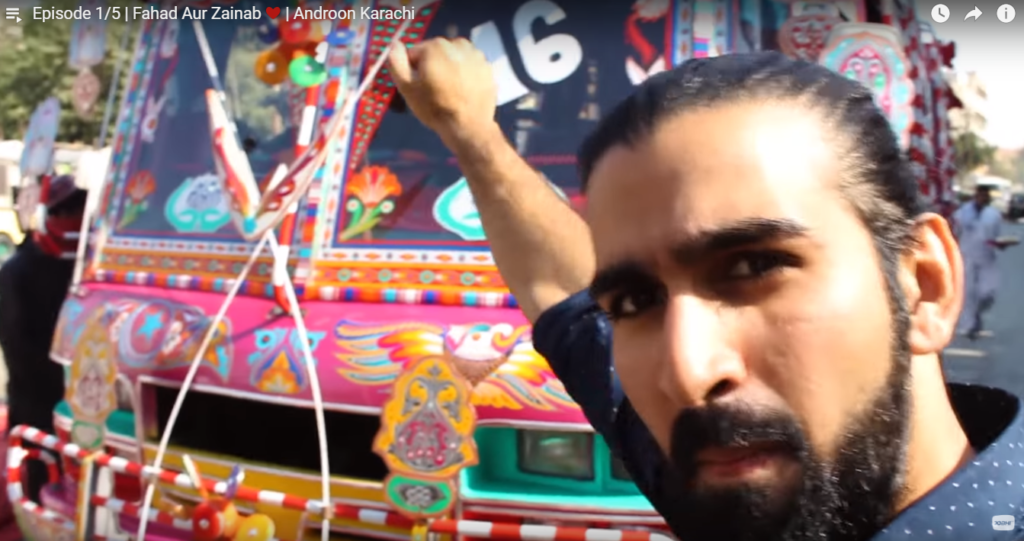 Source: JoBhiTV Youtube
The Street Food
Pakistani street food wins, right? Why not show people what YOUR city is famous for? Rana Hamza Saif posts his vlogs on YouTube because somebody has got to show those delicious 'oont ki tikian' and '280 ruppes kay chirray' to the world!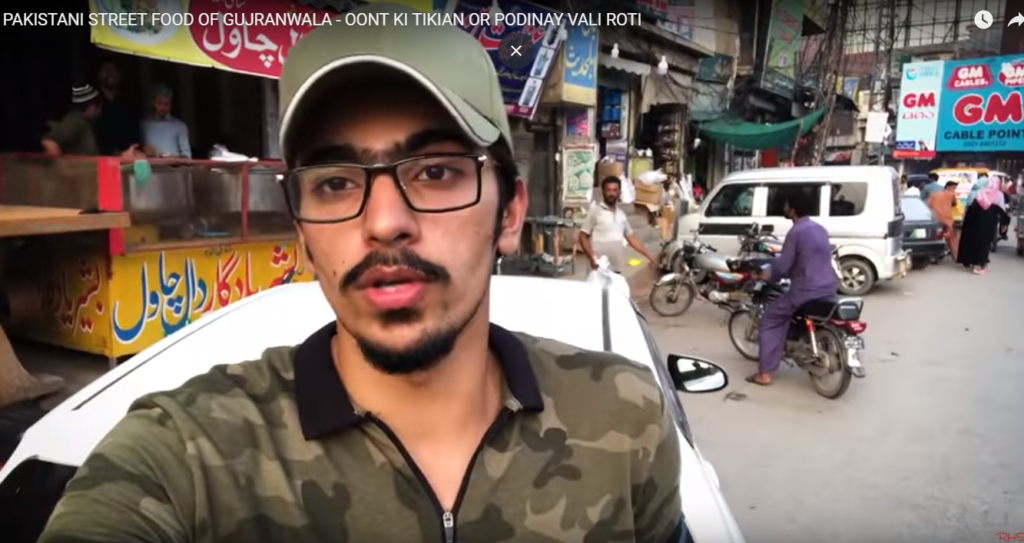 Source: Youtube
If you are from Karachi, you have the chance to attract people for the food and the sea like Bros Meet the World. These guys roam the city (and adjacent cities) to show you some mouth-watering food from the city.
The Northern Areas
Planning a trip up North is a very Pakistani thing to do. All of us have an 'uncle/friend who lives in Islamabad' who keeps raving about how amazing it is to visit Northern Areas. People who have never visited KPK will listen to these stories, wide-eyed, but imagine it to the extent of our own creativity.

Source: Irfan Junejo YouTube
Enter travel bloggers/vloggers. These people spend the time, money and resources to travel and make mistakes so that you don't have to. In the 'Junejo's Guide to Naran', you will find everything a traveler needs to know when packing for a Naran trip. Now, your uncle might have told you about the ideal itinerary, but Irfan actually depicts the whole travel for you to decode. Even Indians send him love.
As your channel/blog gets more love from the internet, brands with a flair for influencer marketing will drop you emails to collaborate. Keep in mind that it does not happen in a day or a month, so be patient and create good content with the responsibility of a Pakistani travel guide.
Career Opportunities it will create for the industry
The Prime Minister of Pakistan also realizes that many amongst our youth will find jobs and employment opportunities through travel blogging and other digital promotions of Pakistan tourism. It does not matter where you live and what you do for a living. You need to have a unique eye and project your surroundings from the frame of a travel guide.
Speaking of careers and sponsors, Pakistan International Airlines were the great people to fly (pun intended) the YouTuber Eva Zubeck on a trip of a lifetime around Pakistan's most scenic areas.
Eva went to Karachi, Islamabad and all the major cities on an eye-opening trip and can't stop raving about the places, the people and the food!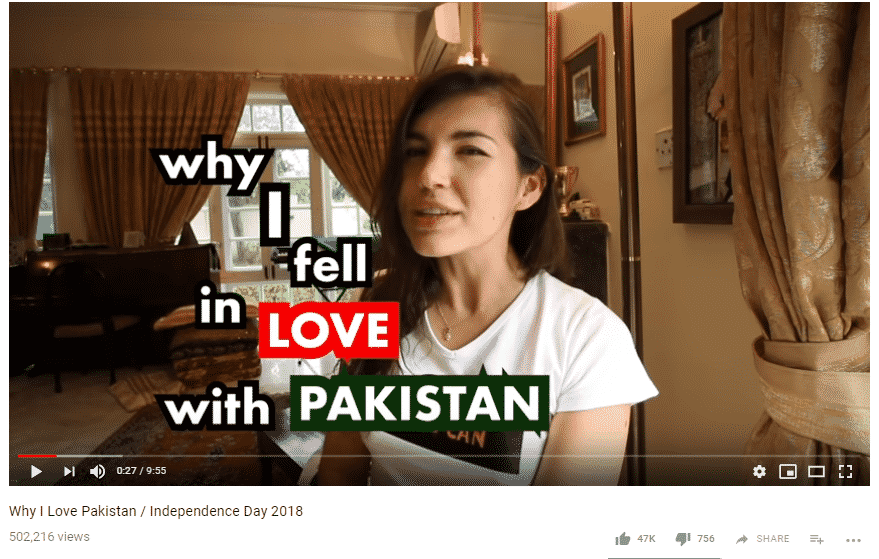 Development of tourism in our country will not only promote our culture, but the millennials can now make it a career. The new generation is more well-versed in technology than anyone and knows how to work around social media even with a smartphone.
There is more to see and discover when your vision is supported by the government. It is a good sign that our country is stressing on the importance of travel influencers, which is the ideal way to utilize your manpower. "The rest houses, private tour operators, hotels, motels, and guest houses had received record booking orders from foreign and domestic tourists this year compare to last year, showing unshakable trust of tourists and people in the policies of the Government," says Hayat Ali Shah, Manager Tourism Corporation KP.
Why it's a win for Pakistani bloggers
This is the best time to head out with your blogging glasses on, and stop procrastinating. "Country's tourism potential could easily be highlighted at home and abroad by using modern technology, and especially social media," said the PM in a meeting with the tourism task force.
Anam Hakeem is another popular blogger and Instagrammer from Pakistan. She has traveled far and wide and depicted her travel through amazing photography.
She calls herself 'The Girl With The Green Passport". Anam Hakeem has traveled 20 countries in the past four years, and has the enviable passport with lots of stamps! Her quirky blog title pays homage to the green Pakistani passport.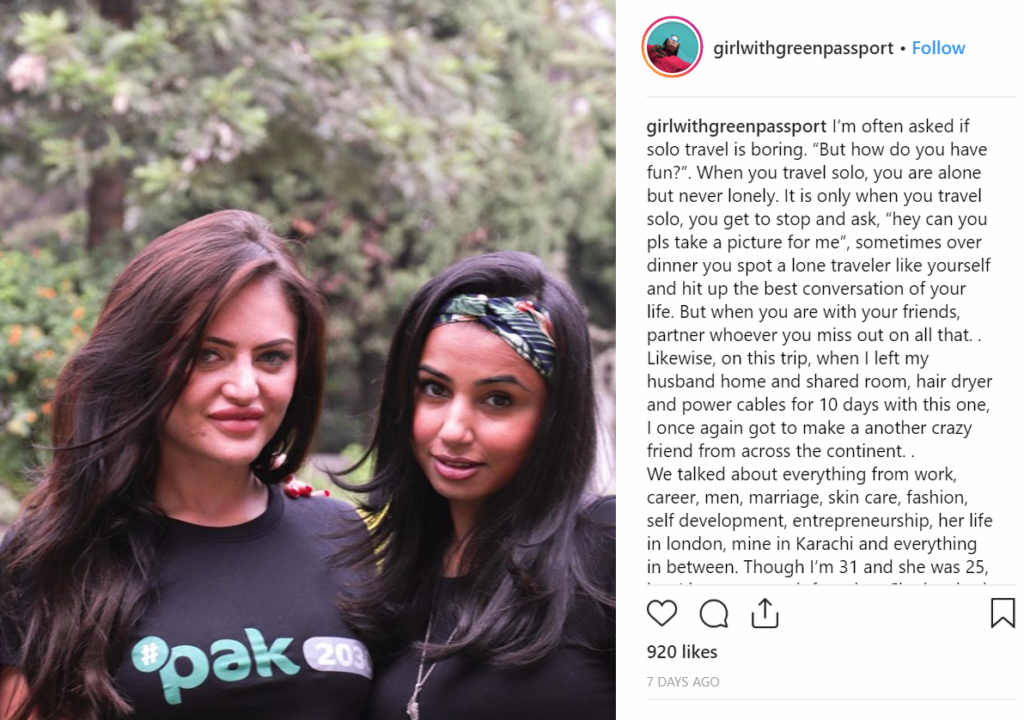 How many of you have planned foreign travel and spent hours browsing the web for visa information? Other countries rely on travel sites for standard information, but Pakistan has some years to catch up.  Anam has done the extraordinary by updating her blog regularly with information about visa applications to other countries from Pakistan. Brazil, Turkey, Thailand or Cambodia, you will feel the stress lifting off your shoulders as you go through the easy visa guides to travel 'on a Pakistani passport'.
Anam is one of the first Pakistani travelers who strongly negate the criticism around having a green passport or that it becomes a hurdle when touring a foreign country. In fact, she has proven by example that a Pakistani can roam around the globe and help fellow citizens cook up some plans too!
Apart from international travel, Anam has also traveled far and wide in the country. For example, one of her posts on Bioluminescent Beach in Balochistan covers a topic most of our people have never heard about in Pakistan: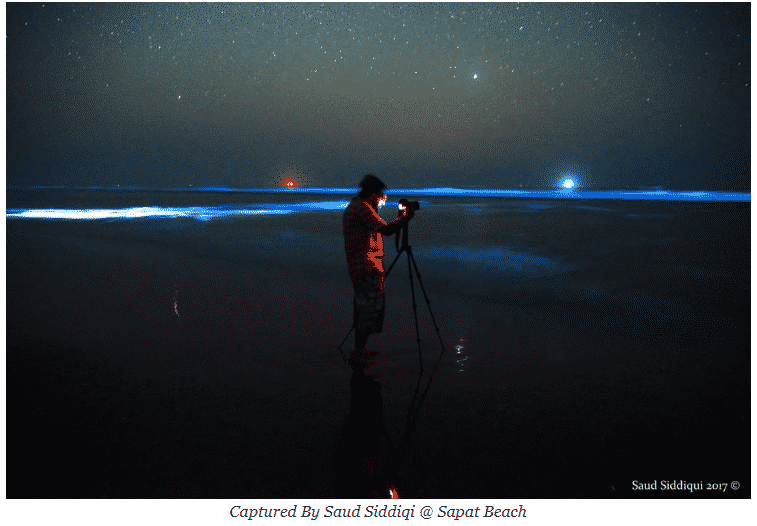 Who would want to travel the luminous beaches in San Diego when our country holds this wonder! Such stories will only be unearthed when you explore and document like this talented blogger who has been to Balochistan, rural areas of Sindh and in the narrow streets of Lyari to showcase the rare beauty of Pakistani spaces.
Up to 50 percent of travel enthusiasts use Instagram to find places to visit during travel. This statistic has so much potential to capitalize on and bring business to our local tourist destinations. So, if you have always been the expert navigator and have a flair for visual storytelling, take inspirations from the people mentioned above and embark on this journey!
Local Travel Photographers
Instagram is a wonderful place for travel bloggers to ensnare the minds of people with wonderful imagery. Here are some Pakistanis who are already thriving on the platform, and making waves!
Pir Faraz Ali PiruSaein hails from Karachi and carries his love for K-town and his village from interior Sind everywhere he travels. Now, let's talk about his photography.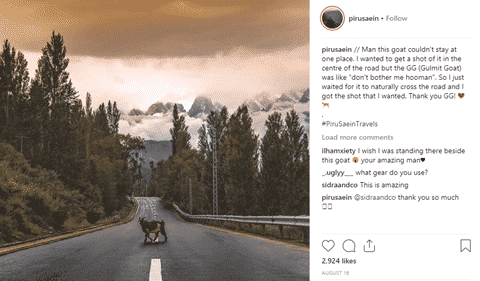 Pir Faraz Ali is one of the best travel photographers currently on Pakistani interwebs. His photos make you feel like you are on the spot, taking the road less traveled. Travel runs through his veins and he makes sure to take his followers along. It does not take much to start an Insta blog, just grab your phone and go! Check out Pirusaein's amazing insta feed here.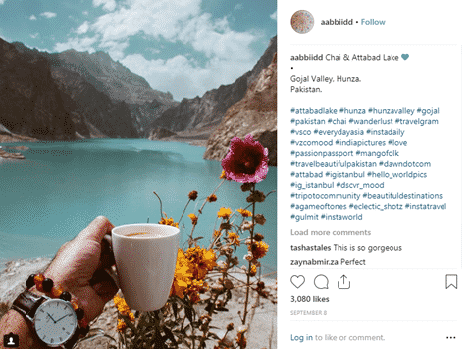 Chai with a view? Yes, please!  Abid's Instagram feed can be described using one word: dreamy. It is his focus on moments that make you go 'aww' and make you fall in love with our country's colors again. Abid's photography is featured by many publications, at home and abroad. He often posts videos on his YouTube channel, and budding travel bloggers can take tips from his social accounts.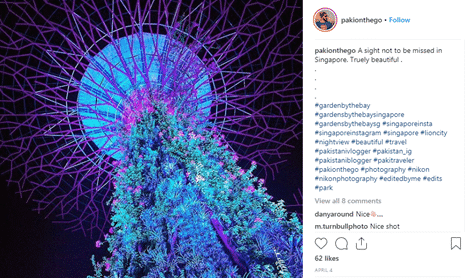 You know the Instagram accounts that you find in the 'explore' section? The ones you stalk and keep scrolling till the year 2012? Pakionthego has the same treatment for you.
You will find breathtaking visuals and beautiful captures on this instagrammer's feed. He has traveled around the world, and his visual scrapbook tells one story at a time. One thing you should learn from these people is dedication. No matter where they are, they stop and they seize the moment to make history.
International Pakistani Travelers
There are so many Pakistani vloggers, those are creating amazing content about their international travelogs, giving it an international flavor to their followers while mixing it up with their local travel experiences.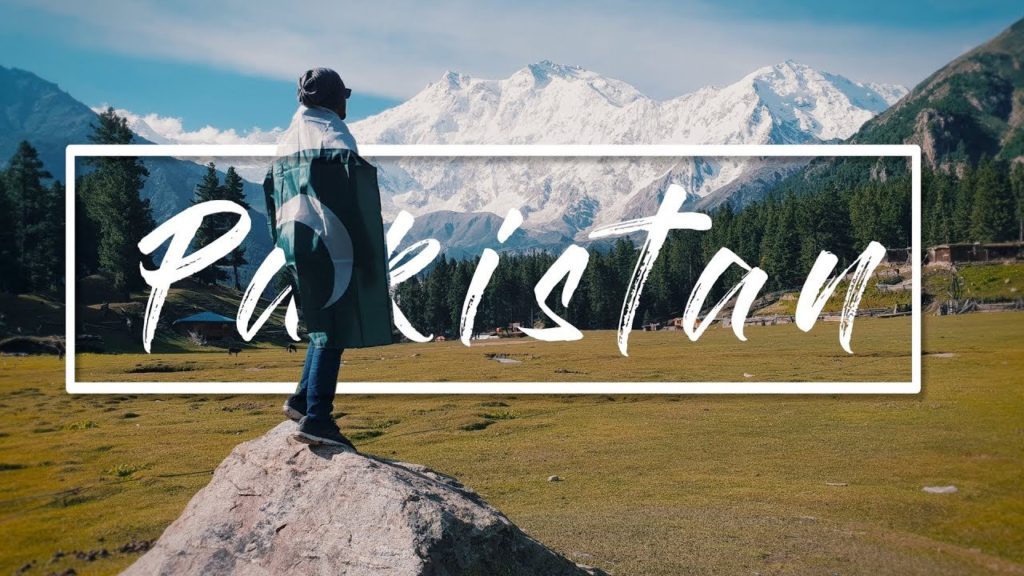 "I traveled to live my life to the fullest"
Shariq Raza was one of the many people who dreamt of traveling the world. He started in 2013 to live that dream. Today, he has traveled 23 countries, and takes the love of Pakistan with him wherever he goes. You can check out Shariq's YouTube channel where he is only getting better at capturing beautiful scenes like in this Safarnama.
Flying to world:
Abdul Wali runs a successful YouTube page, and he has worked really hard to grow 127,636 subscribers(and counting). However, the bigger achievement is his blog Flyingtoworld, where you can find all possible details of traveling the world when heading from Pakistan.
Count him as your guide when traveling to the US, UAE or Afghanistan! He has a treasure trove of interesting anecdotes and tips for those who plan to travel soon.
Conclusion
Follow the steps of seasoned content creators like Junejo and Mooroo's diversified work and their attempts on travel vlogging.  The voice over quality in Mooroo's travel vlogs is like a cherry on the cake. He has a keen attention to detail and limitless creativity, leaving viewers wanting more.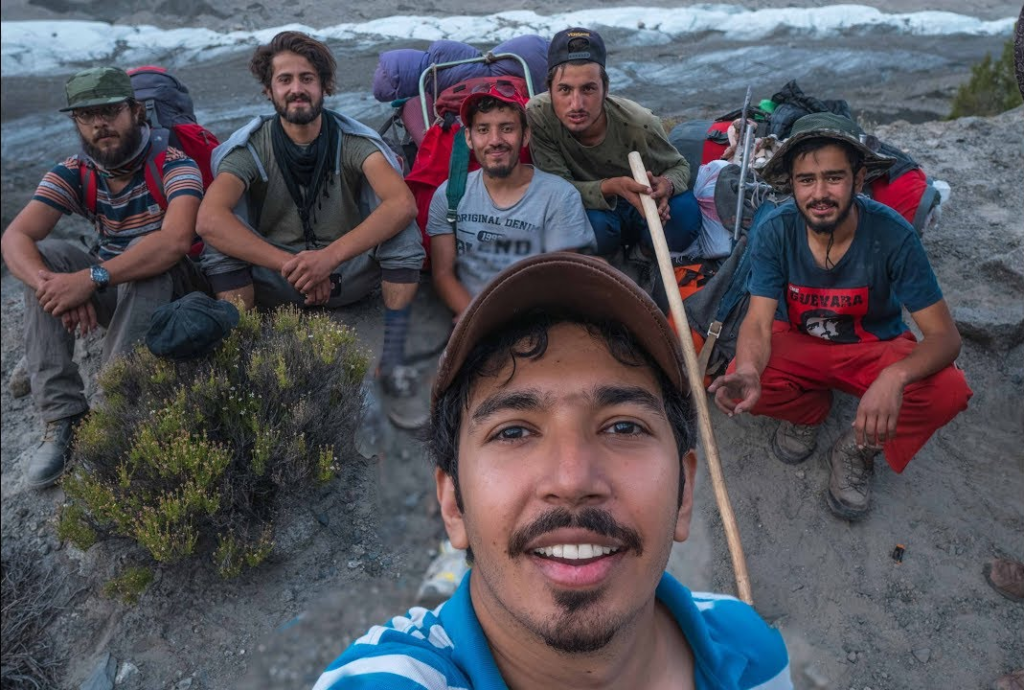 You will also find him making random appearances in other YouTuber's videos as if he always belonged there.
Pakistan's internet audience is ready for the awesome content these travel vloggers/bloggers are posting. We welcome any positive news and share the video of someone's travel with a smile on our face. Now that the YouTube ban is lifted and smartphones are coming with better cameras, you can start your blog with little to no investment.