If you run a small business in Pakistan, you have to consider rents, bills, and worker wages. If you are launching an online store, things like payment gateways, shipping costs, and postal theft will keep you up at nights. A small business owner has to wear many hats at once, and being a marketer is one of it.  A sustaining business needs to promote itself to land customers and generate sales. Small businesses in Pakistan
Conventional marketing requires many resources, efforts and a big budget, and not all businesses can afford it.  Digital Marketing was a good choice for small businesses till last year but with ever-changing rules and algorithms by platforms like Facebook and Google, it has become a lot more expensive to maintain and manage a digital marketing budget and businesses again require an in-house team OR an agency to manage it.
So, how does one market a business, think of profit and hustle to grow in the current environment? One of the best solutions is through Influencer Marketing. Small businesses in Pakistan
Small Pakistani businesses like food carts, online stores, mobile apps, utility services, travel agencies, boutiques, gyms and many others are mostly running on word of mouth and verbal recommendations within friends and families.  These businesses can gain a great share by promoting their business online using Influencer Marketing.
In a survey, 56% of respondents said that they would shop from a business if they see a relatable photo posted by a customer. If you are thinking of dipping your toe in the world of influencer marketing, you should rest assured that it will get you scores of millennial followers who believe in a product only when they see it on a friend or influencer. Small businesses in Pakistan
Even the 'French fries wala' benefits from influencer marketing when someone posts a status on a popular food group on Facebook to tell the world about the variety of flavors in his shop and tag the location for others to find.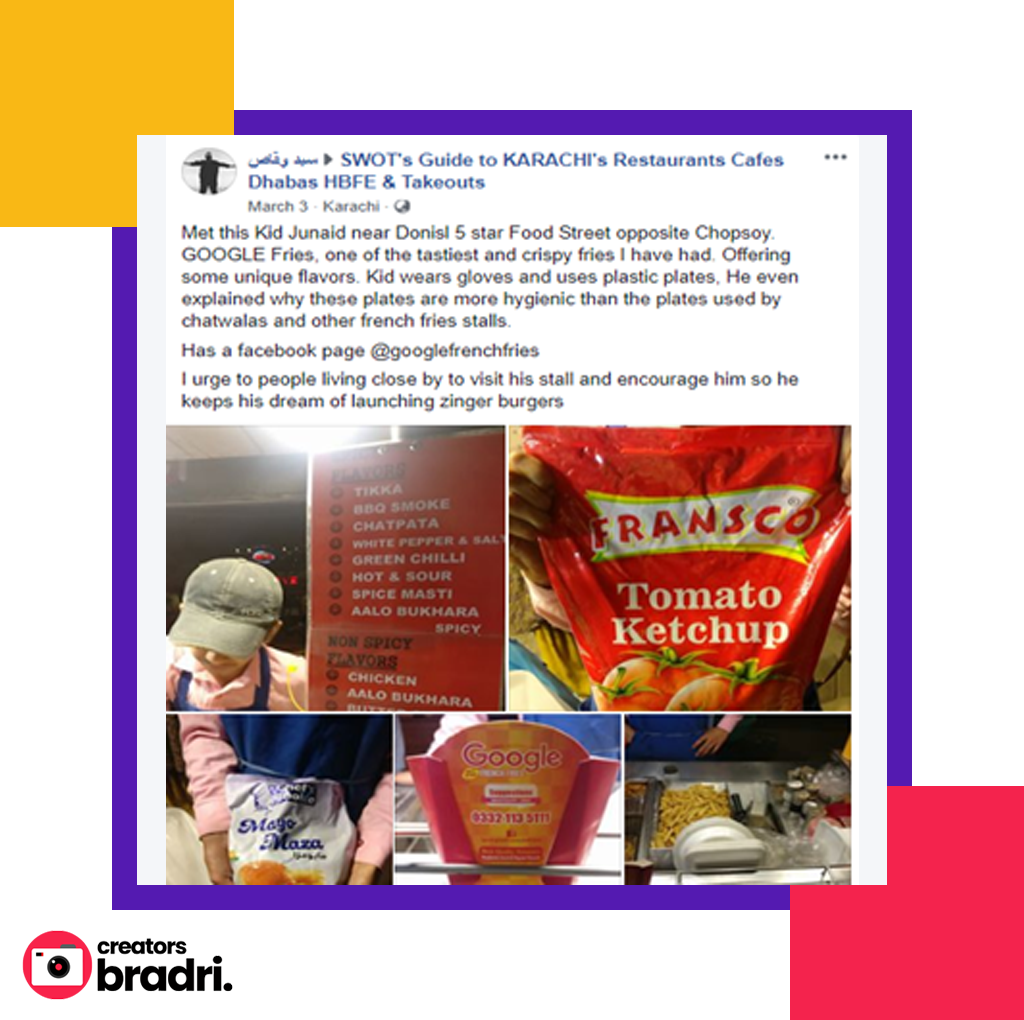 Other eateries like Karachi Kitchen are also quick to jump on the influencer marketing bandwagon by sending meals to influencers and letting them promote through their own platforms.
Return on investment

Small businesses in Pakistan
Many business owners in Pakistan have to think about making their idea a sweeping success and fight with bigger players in the niche. If you are to invest in an influencer marketing campaign, you should be pleased to know that the stats will be in your favor.
Consider Instagram as your best friend for influencer marketing. With its photo-filled timelines and gorgeous people posing with their favorite products, influencer marketing has turned Instagram into a one billion dollar industry.
For a Pakistani brand, Instagram is one of the best marketing tools that cost little to no investment. Zari Faisal is one of the brands who swear by influencer marketing to launch their collection every season. Small businesses in Pakistan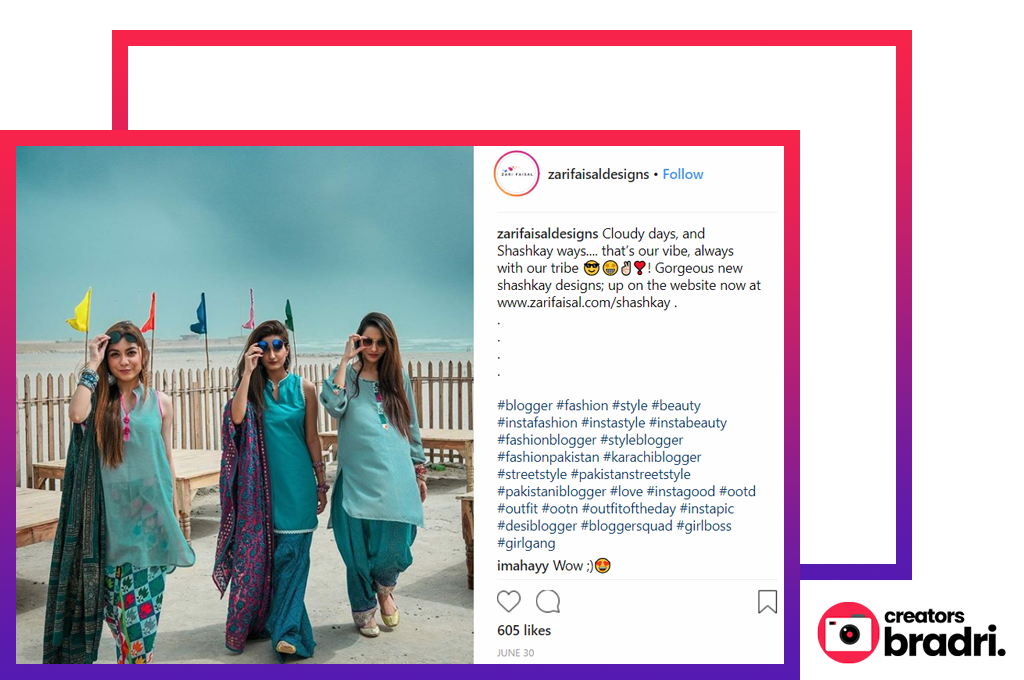 Source: Zari Faisal Designs Instagram
Every season, Zari Faisal collaborates with Pakistani influencers who have popular accounts on Instagram. The influencers flaunt the stylish items and reach the target audience's Instagram timeline with a fresh new perspective to influencer marketing.
Another example of influencer marketing genius lies in the clothing brand, Kalamqari . They took a route different than investing in celebrity endorsement and expensive marketing deals. Small businesses in Pakistan
The way they are approaching it is to send out a beautiful little package to the micro influencer of your choice. The person will thank you by blessing you with a post and becoming a lifelong ambassador for your brand.
Not just clothing brands, even home-based fitness businesses have started popping up in the country, supported by a before and after photo of clients and their transformation. GetFit Athletic is such a business that deals solely with home-based fitness clients.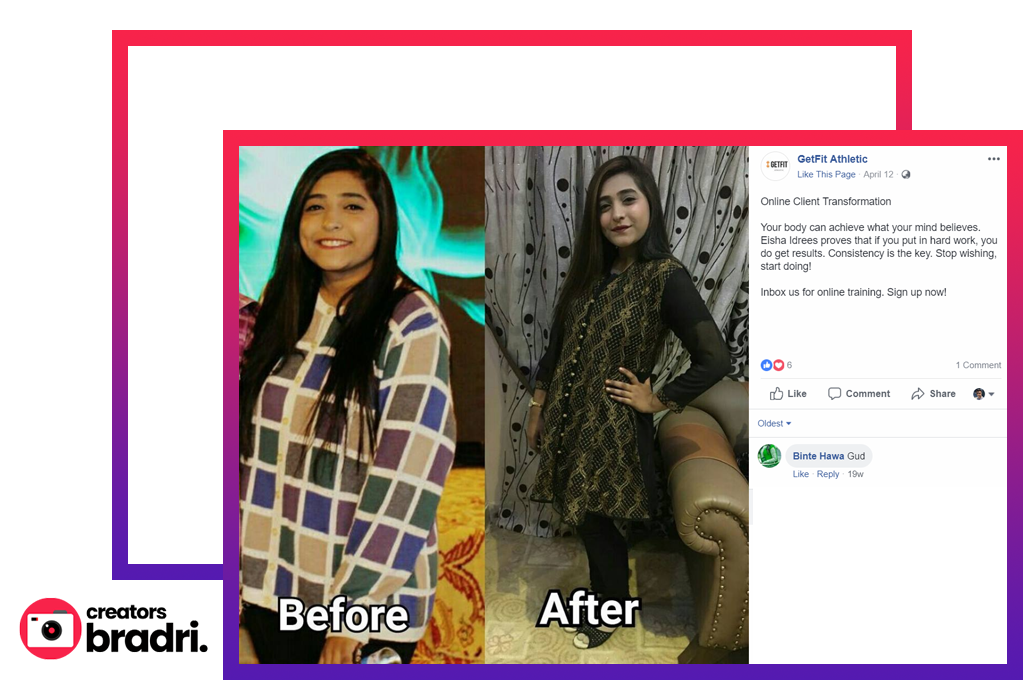 The Pakistani Millenial would readily trust your brand through his or her favorite influencer or through a customer who has positive feedback about the business. Count it as a surefire way to get a nod from customers aged between 15-25 who are well-versed in the language of social media.
Setting new trends
One of the best things about influencers is that they are the best source of information on current news and pop culture trends. You can find influencers based on industries like health, fitness, beauty, etc. These influencers have dedicated ambassadors who follow their lives daily and engage with their content. Many influencers even become key opinion leaders within their industry.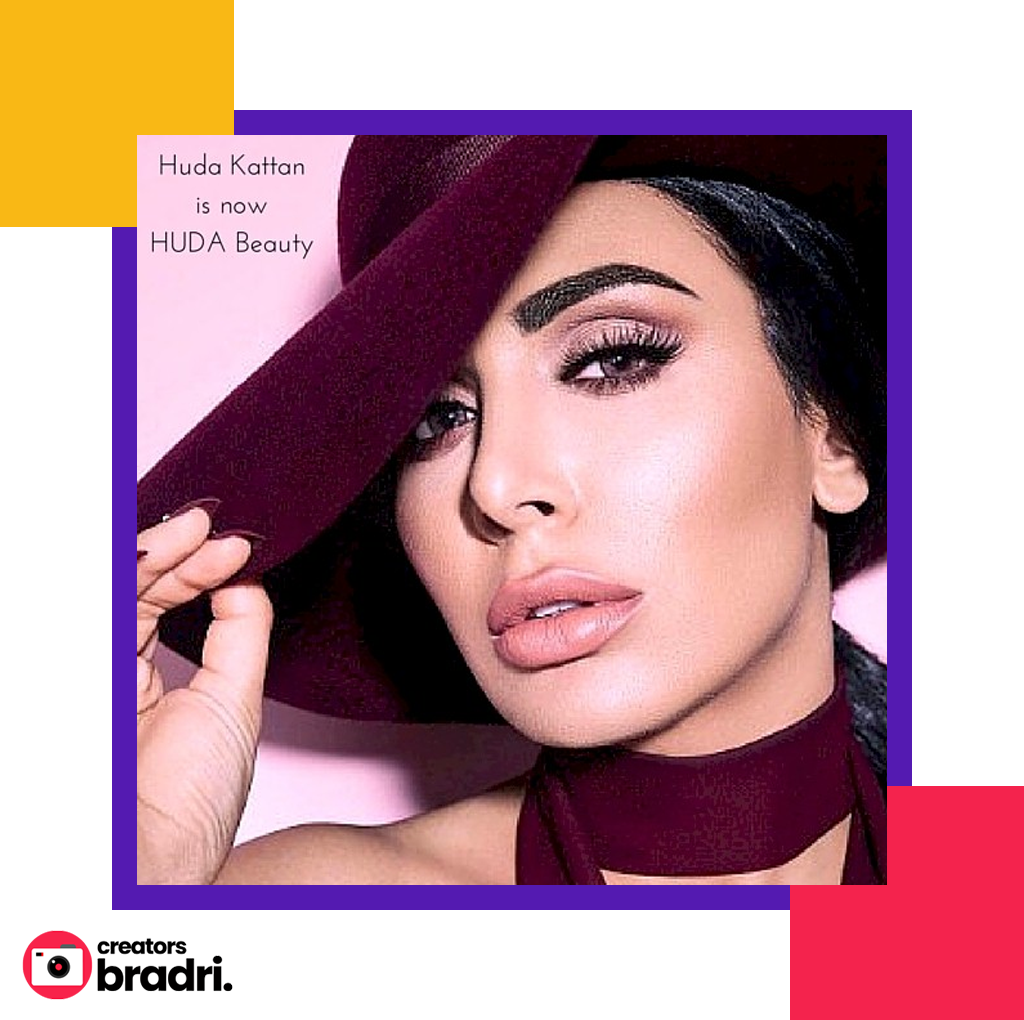 The best example of this is Huda Kattan who was a beauty and makeup blogger. Today, Huda is a successful businesswoman and runs her makeup line called Huda Beauty, which is loved all over the world.
The arts and crafts business 'crafted by Sudrish' started marketing their products by sending packages of handmade jewelry to influencers on Instagram. This marketing stint cost less, but earned high engagement through the Instagram and Facebook stories of influencers.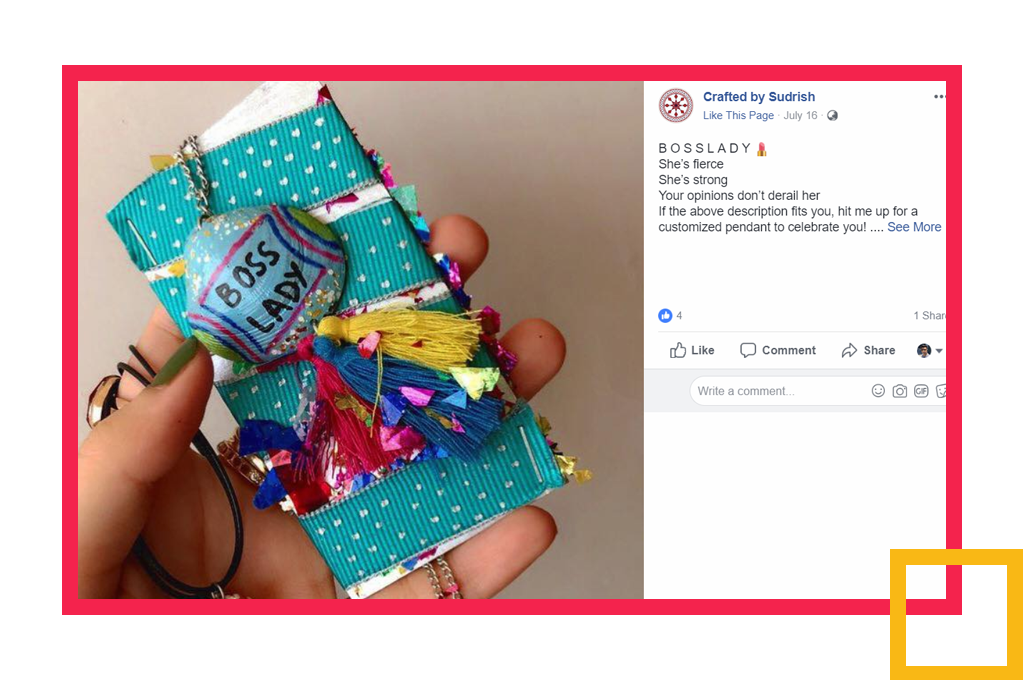 The global brand Daniel Wellington also made an entry into the Pakistani market by investing in influencer accounts. Accounts with several thousand followers and high engagement rates can showcase your product by mixing it with their unique content to set popular trends.
Engagement rates
When done properly and optimized according to the nature of the brand, influencer marketing can earn high engagement rates for your digital profiles.
Forrester shows that the engagement rates for brands are higher when the content is posted on platforms like Twitter (0.03%), Facebook (0.2%) and Instagram (2.3%). There are digital agencies who can do this job for you as well.
Aysha Jee has readily taken hold of the Pakistani hijabi user base by sending out beautiful scarves and hijab accessories to the top Hijabi influencers on Instagram.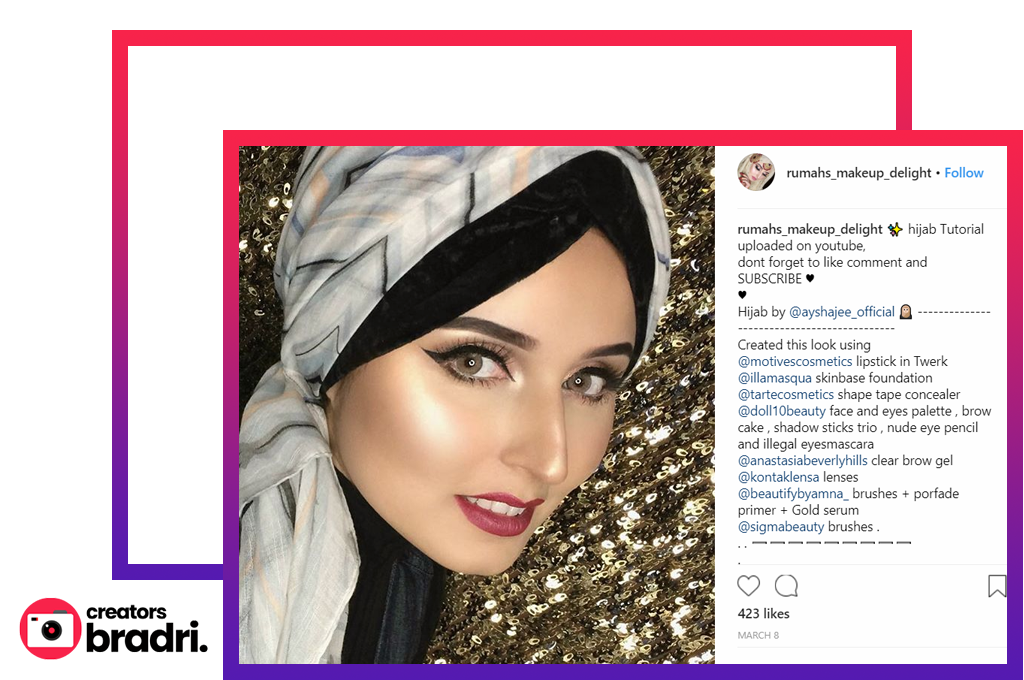 Brands enjoy high engagement rates when followers on influencer accounts click on the brand's links and comment on their posts. Once the engagement rates build up, brands also partner with digital agencies to launch campaigns that use influencer power for the popular social networks in Pakistan like Facebook, Twitter, and Instagram.
Key takeaways

Small businesses in Pakistan
Small businesses need genuine reviews and testimonials to establish a credible reputation in the market, something bigger brands have already achieved. Facebook groups are a great place to get more clients.
Source: Facebook
You don't need to have a hefty budget for influencer marketing if you do your research well. Find out what is clicking the most with people and cash on that trend. Wildshop.pk certainly knows what shades are the talk of the town, so the people behind this business simply post the shades to an influencer and the job is done.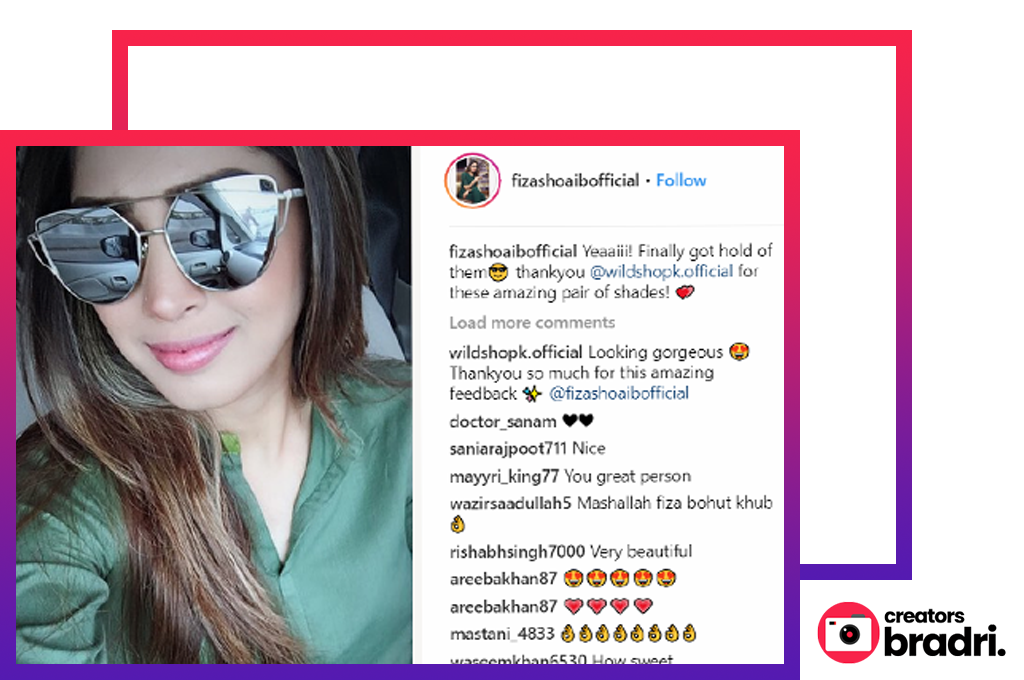 Similarly, Moonlight also sends exclusive goodies to influencers and popular Pakistani drama faces and they happily flaunt the items on their social media accounts.
One of the most popular influencer marketing campaigns were run by Espresso Café. The brand promised you a free cookie if you checked into Espresso on Facebook. The free incentive to check in was too lucrative for people to let go. Espresso enjoyed loads of attention through customers and their digital promotion.