Welcome to the year 2020, year of TikTok. It is going to be onward and upward for both the company and the users of this interesting new application. If truth be told, the new and quite mysterious social media app had a fantastic 2019. Both users and marketers turned to this new medium, with intrigue.
The app already hit 500 million subscribers in 2019, surpassing LinkedIn, Snapchat and Twitter. It was the 3rd most downloaded app in the fresh Q1 of 2019 as well. TikTok also ruled the AppStore for the Q1, and the average user spends about 52 minutes on the app daily. (Stats: Oberlo)
TikTok is becoming the hottest content consumption platform in Pakistan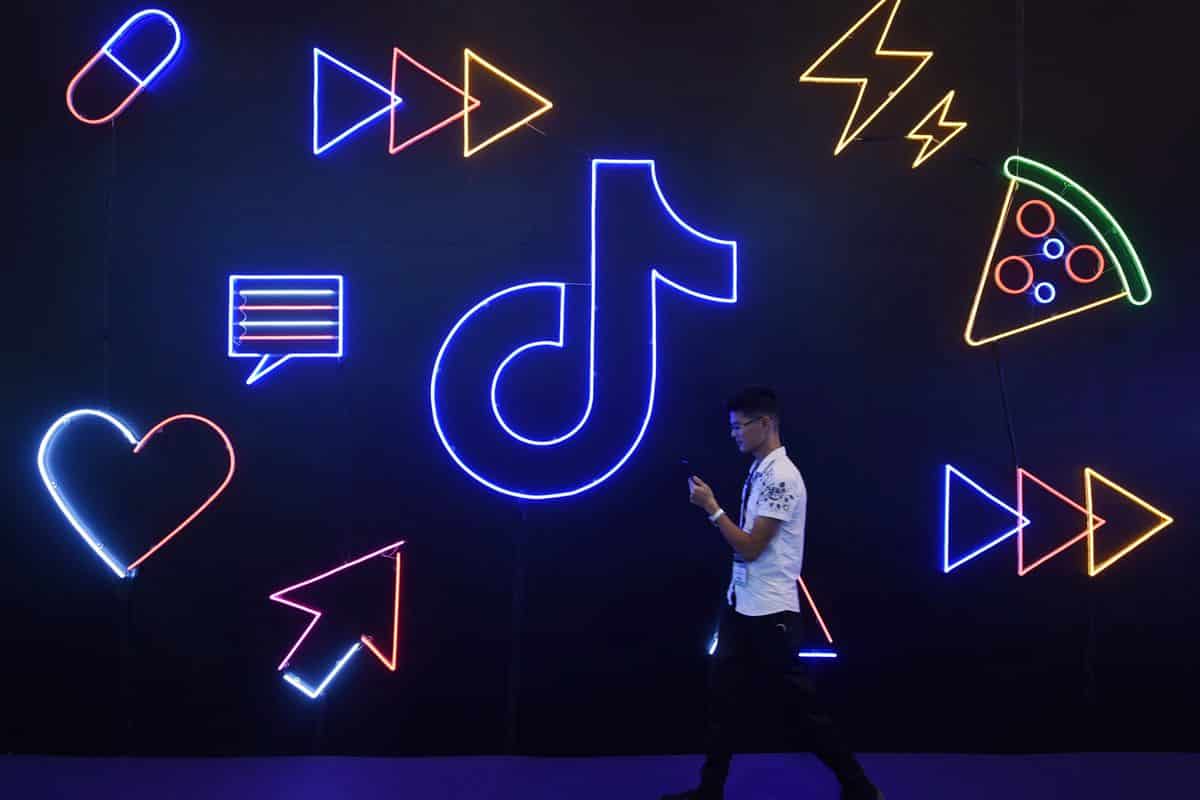 TikTok is an application used to post creative videos. It is a Chinese application which runs in China by the name of Douyin. It was launched in 2016 and made available for Global users in 2017 by the parent company ByteDance.
Just like Instagram launched as the photo-only medium, TikTok helps you post some unique videos. Moreover, these videos come with the added flavor of some awesome music playing in the background. You can lip-sync, dance, act, whatever you please.
Does that ring a bell? Many people compare TikTok to the previously famous apps like Dubsmash and musical.ly. Luckily, ByteDance was able to buy musical.ly and penetrate the young teen audience of the US and Canada by merging it with TikTok.
Creator Marketplace will enable Influencer Marketing for TikTokers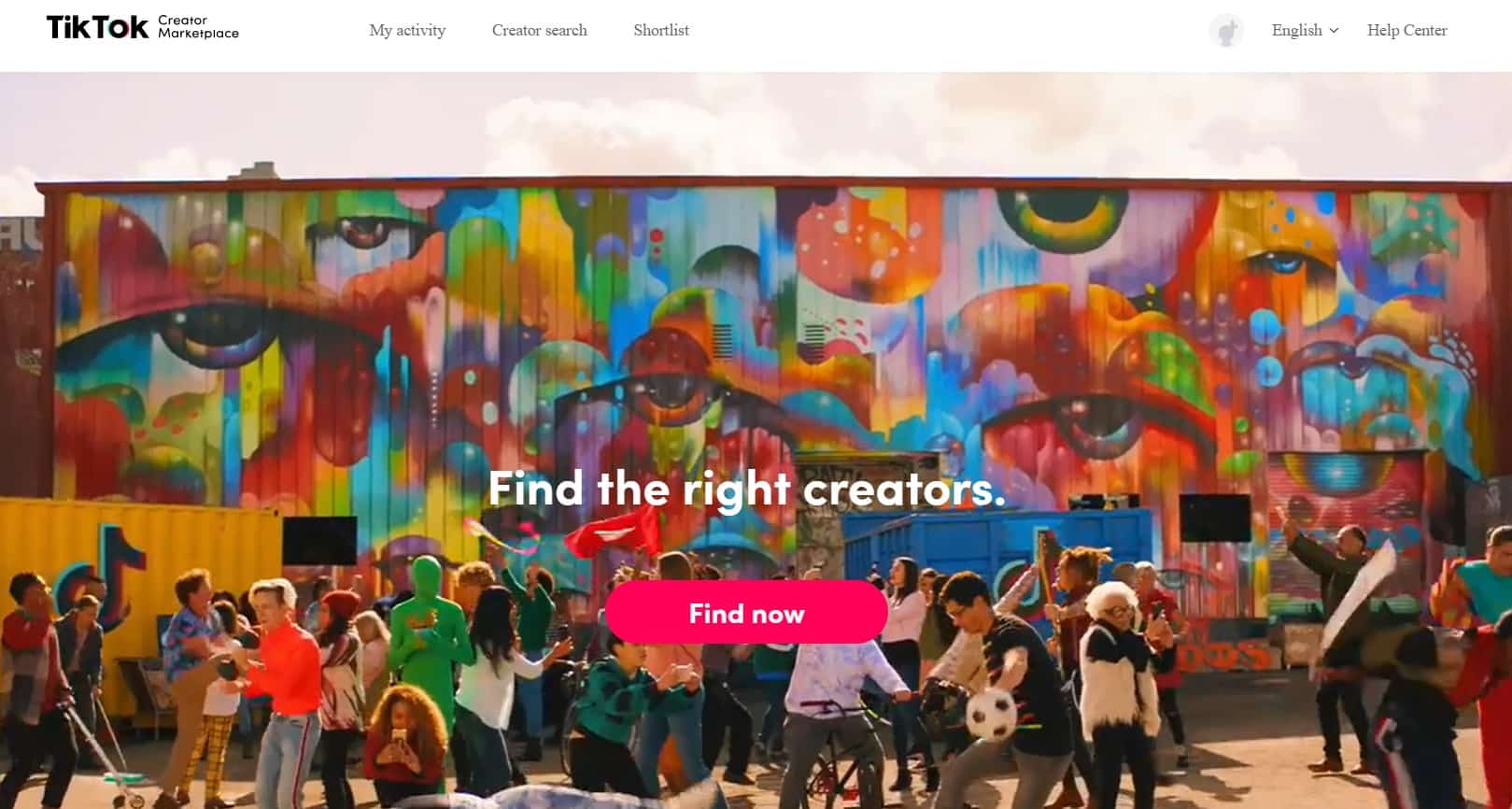 Currently, ByteDance is beta testing a Creator Marketplace for TikTok. This decision had to happen sooner or later because the pull of having influencers on your app is intense. Marketers, agencies, and influencers can benefit from such platforms. It also makes the money-making route smoother for ByteDance through TikTok.
The official Creator Marketplace is said to be the platform for brand and creator collaborations on TikTok. Everyone is enjoying the content, so it was high time to utilize this channel for marketing. We have seen the model work for YouTube and its creators, and now TikTok is about to go big with it.
You can register either as a business or a brand on this marketplace to start. You will find the top trending videos and creators to collaborate with. Next, it is upto you to find that perfect creator who can help you promote your brand.
TikTok has mentioned on its official website that they will also help brands gain valuable insights. It will be the next step to launch this insights portal that can help marketers devise data-driven campaigns. Pakistani marketers should look into the trending videos section and the creator marketplace as well.
41 percent of TikTok users are between the ages of 16 – 24, and this is the segment that should interest both marketers and influencers.
There is still no way for creators to earn money through their videos. However, companies like Washington Post are active and trying out their luck. Considering that ByteDance is focused on global growth, opportunities are expected to arise soon.
Pakistani TikTok Stars
Our youth has their finger on the pulse, thanks to growing internet penetration in urban and rural areas. We are happy and excited to see where Pakistani users take their TikTok obsession next. We are also in favor of letting the audience evolve and learn a thing or two to get to the next level.
Instagram has provided careers to passionate Pakistani creators in the past. We predict same growth from TikTok in Pakistan. Some popular creators on TikTok include Hareem Shah, Mubeen Rehman, Buggs Bunny, Pretty Alia, etc.
With the expanding popularity of this app in Pakistan, we know that these influencers will be in everyone's eyes.
Frequently asked questions about TikTok in Pakistan
When TV was invented, people were awestruck with what the little machine can do. Similarly, people are so intrigued by TikTok and try to fathom how the entire globe is a fan of this video app. We went to Google and found some FAQ's about TikTok in Pakistan. This will answer a lot of questions and bust some myths for those who want to take the plunge.
Can you make money on TikTok?
We talked about the creator marketplace, so you must have an idea of how things work. Just like any other social platform, TikTok will keep trying until they get the brand-influencer formula right. Moreover, brands can still pay their favorite creator and sponsor a video on their channel. Creativity has no limits!
So, yes, you can make money on TikTok!
Is TikTok safe for its users?
From the point of view of a social site, TikTok is rather safe. Unlike other apps, you can block reactions on TikTok. You can also disable messages to your profile, hide your account from search and choose from an extensive set of privacy settings.
Can kids use TikTok?
TikTok requires users to be 13 years or older to have an account. Many media portals suggest that 16 years and older is the right age to be on this app, considering the content posted. So, no, kids should not be on TikTok before this age. Family owners need to supervise their kids if they wish to use the app.
Is TikTok banned in Pakistan?
Lawyers and other individuals have pressed for a ban on this app in Pakistan. However, nothing has been decided yet. Carrying our TV example again, we understand that there are concerns for parents and other stakeholders with TikTok. However, we recommend that you read up on this new platform before making an opinion.
Is the content on TikTok is morally bad for its audiences?
We don't know how many users have searched this, but it is one of the top asked questions about TikTok. Every app, website has its good and bad sides. Facebook is still under scrutiny for their relationship with Cambridge Analytica. YouTube just settled a fine for showing inappropriate ads to children through YouTube kid's videos. They won't show such stuff to kids anymore.
So, it is quite unfair to call a website bad just for pop culture. This app also has its ways, and you can choose to stay away if it does not resonate with your values. For those who find it fine to use, the choice is open!
Last word
We hope you liked our little roundup. Please know that we have our eyes on TikTok in Pakistan and we want to update our readers through each step. Brands and creators should be excited to leverage this new platform in their favor.
If you have any more questions, you can comment below. Any links to your TikTok channel are also welcome J