Why video content is a roar on Instagram?
Ever wondered how Instagram, a simple photo-sharing app has become one of the fastest growing social networks on the internet? What is the reason behind its amazing success and the matter of fact that it is a front runner for content creators and a darling for marketers?  Well, to put it in simple words it is evolving its features and giving endless opportunities to its creators and businesses to publish beautiful content.   Started as a simple size 1×1 photo-sharing app with a bunch of preset filters, Instagram has come of age and features like 60sec videos and fancy 'expirable stories' content have played a significant part in expanding Instagram's reach and engagement numbers.
Instagram's continuous evolution, is a part of a long term strategy its parent company Facebook.  Which has chosen this platform to compete with archrivals services like Vine (RIP) and Snapchat.  Instagram's video features have played a vital part in its recent growth.  As it doesn't provide a lot of video editing tools within the app itself, it is highly recommended to use external apps to apply beautiful effects and filters to make your videos pop-out from the crowd. This is where other video editing apps come into the picture.
Choose the right video editing app that works wonders for you
Most of the video editing apps that top's the list are usually only compatible with iOS apps (majorly because Instagram is relatively more popular with the iPhone generation).  But in Pakistan,  the major chunk of the smartphone generation belongs with Android devices.   Therefore, we made sure to list down the best video editing apps that can work alongside both Andriod and iOS apps.
The next focus, of course, is on the features.  All the apps in the list below offer exciting features to rationalize them to be downloaded and used with impressive Instagram videos.
Now, without any further ado, let's walk you through a few competent video editing apps for Instagram that Pakistani Content Creators should give it a try.  Let us know your feedback in the comments section:
The Best Video Editing Apps For Instagram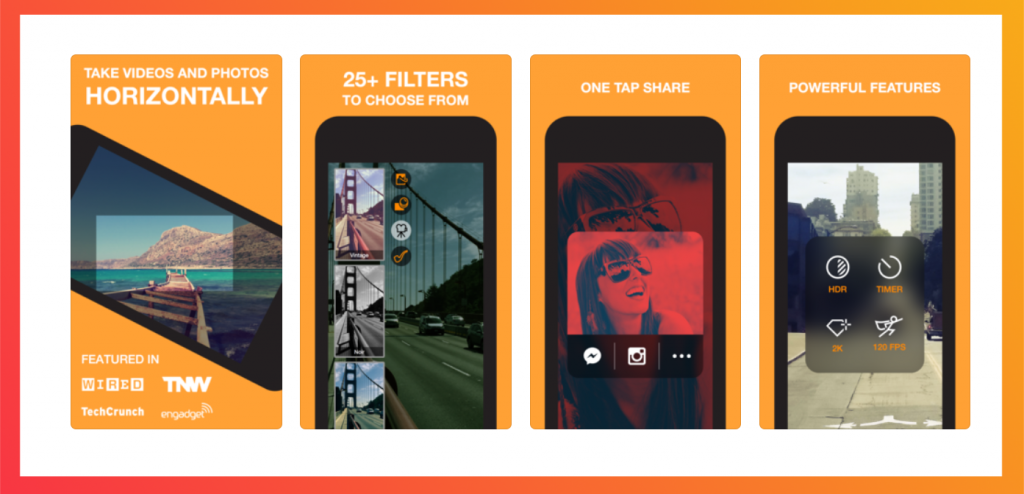 Being a newbie Instagrammer, you don't realize you have a made a vertical recording when you are in a rush to capture something cool and end up feeling devasted when you don't find it apt to put it up on your Insta to share with your followers. Luckily, with Horizon at your disposal, you need not to worry about this issue anymore.
Horizon is a simple app that seamlessly allows you to convert your vertical videos into horizontal ones. What's more, the iOS version also comes with a variety of compelling additions.
So, even if you don't need Horizon for your Instagram videos, you can always make use of it to watch your recorded-for-Instagram videos easily on other platforms like YouTube.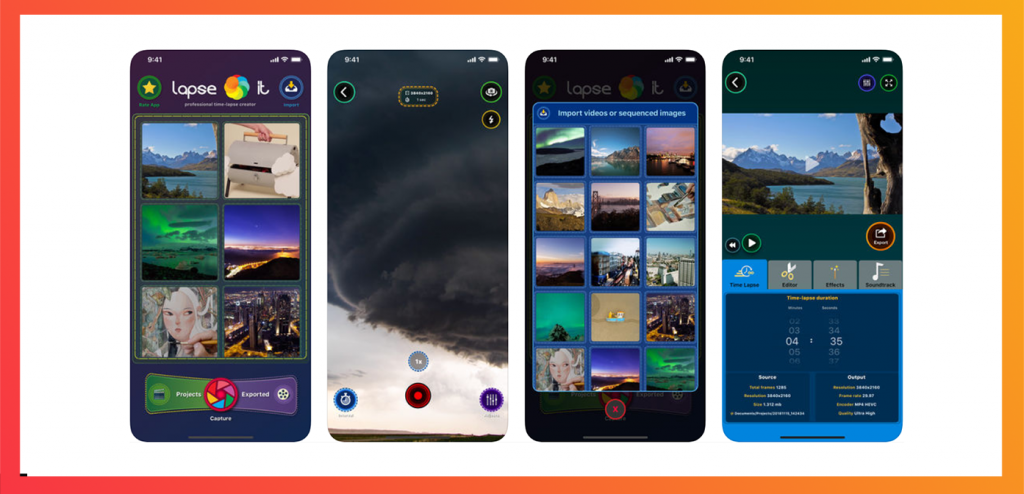 Brief Time lapses are amazing content time and add a lot of excitement to your feed.  And as the name suggests, Lapse It is one of the finest time-lapse video editing apps for Instagram and has made it to this list because of being one of the most highly-rated solutions.
Unlike other time-lapse apps, Lapse It has a fully-functional version for both iOS and Android which means everyone can enjoy it regardless of the operating system their device uses.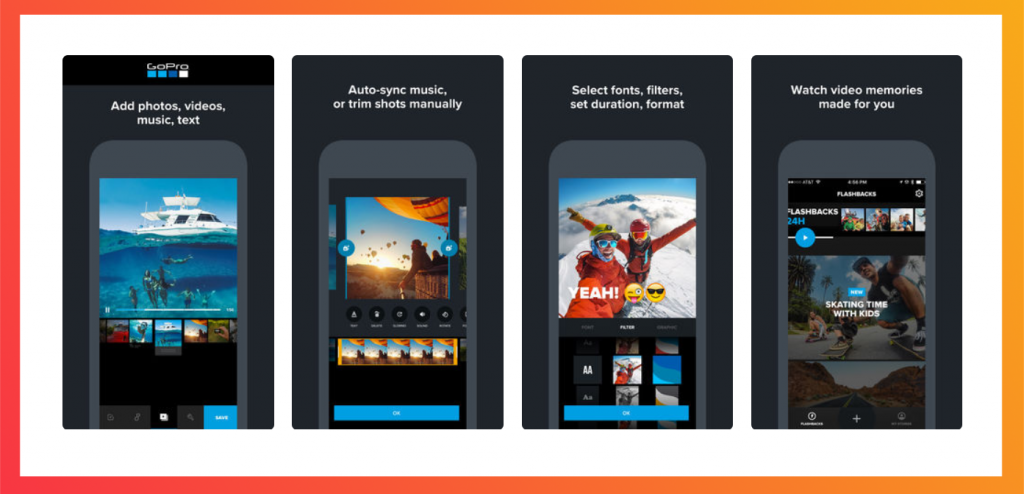 Deriving from a GoPro but not requiring GoPro to function, Quik makes it easy for its users to get pictures from a variety of different sources like GoPro, Google, Facebook and the gallery in your phone. And with up to 75 pieces of photo/video, Quik will comb through and detect notable moments, as well as faces and color-tweaks.
Quik allows you to choose from a multitude of filters and video styles and also offers you access to a powerful, easy-to-use editor in app which lets you combine multiple unedited videos into a high-quality, single edited version. Moreover, you can also include music besides the videos which Quik will time cuts and transitions to.
Definitely a must-have video editing app!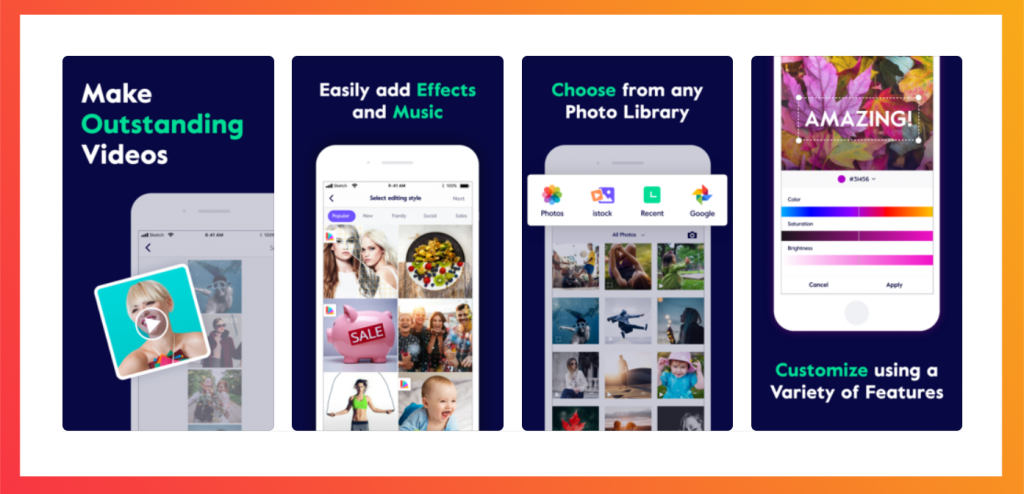 An interesting name of an interesting app, Magisto, through what it calls "Emotion Sense Technology", performs multiple functions to create the best possible video from the options provided to it.
Basically what it does is that it takes raw footage, the choice of video style that the user likes and a choice of music and combine it all to deliver a mindblowing outcome. No wonder Magisto has earned such high ratings on not only the Play Store and App Store, but also multiple "Best Of" and "Editors' Choice" awards.
Use Magisto for some of the best and easiest in quick video creation.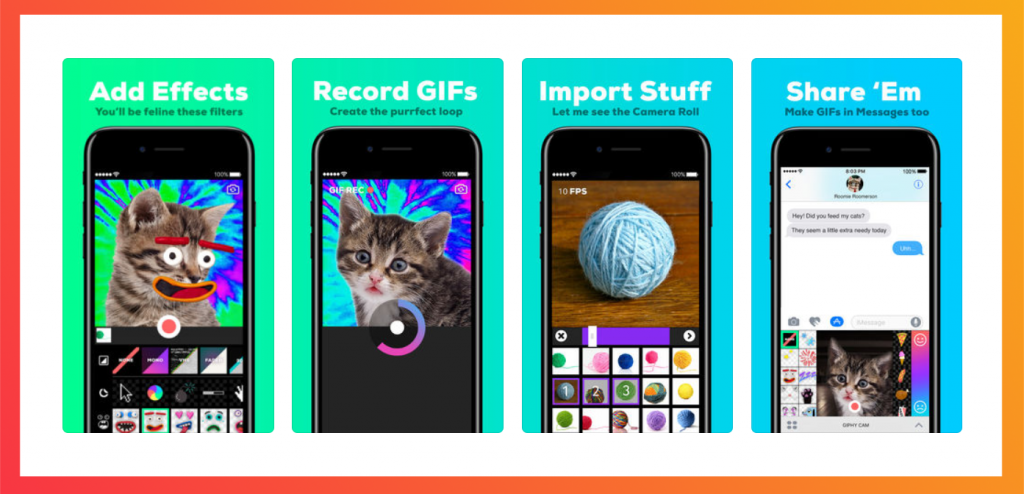 Like the name suggests, Giphy Cam is obtained form Giphy, which as all of us know is one of the most popular online repositories for GIFs. Being social media enthusiasts, we all understand that GIFs and other short-form video content is mostly preferred on social media apps majorly because of their simplicity. And Giphy makes it easy peasy to make a quick GIF recording; the fun/crazy edits are like the cherry on top.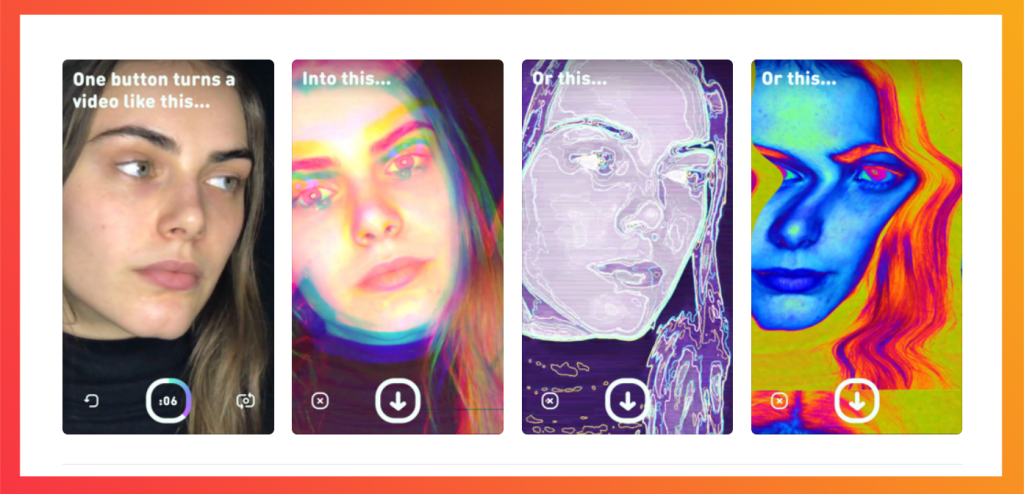 Hypno Cam (formally known as Phhhhoto) is a short video creation app. It's designed to instantly apply cool effects to your short videos.  It is good if you want to create a video by adding a number of photos as a slide show.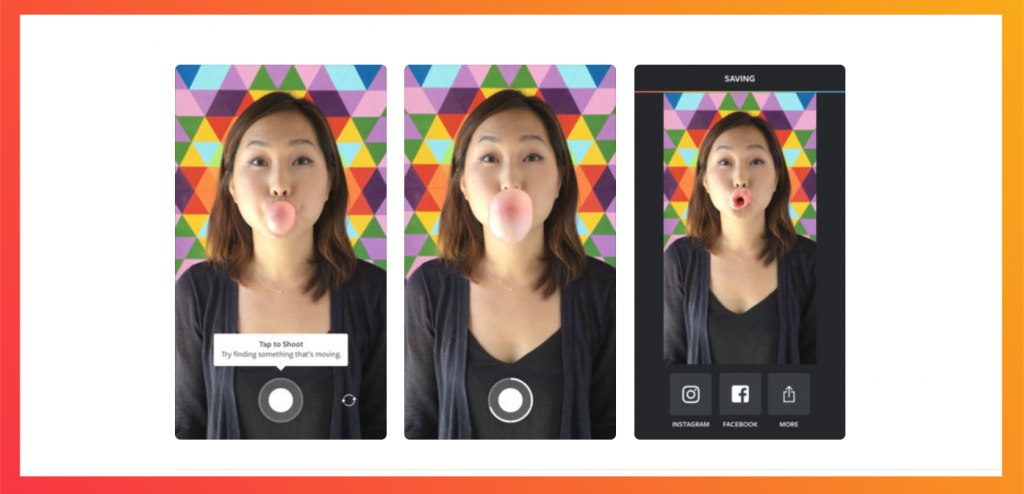 Last but not least, we have an app that is created by Instagram itself: Boomerang. An excellent app to capture something in motion, Boomerang lets its users make quick, short videos which you can't resist watching time and again.
More About Instagram Growth
At Bradri, our main aim is to facilitate you to grow as a content creator, be it on Instagram or any other platform. And we earnestly hope that the video editing apps we have mentioned above help you to up your fan following like never before.
For more assistance growing, join Creators Bradri and get access to a wonderful world of opportunities.   If you have any further questions do not hesitate to contact us at hello@bradri.com
Featured Photo Credits:  Popbar