In recent times, Influencer Marketing Campaign can help fashion brands to get the word out to the masses.  Pakistani brands are always aware that they can give them a massive boost to promote their collections in Pakistan. Fashion brands in Pakistan have always looked at their western counterparts and adopted new digital strategies to target their audience.
AlKaram is a household name in Pakistani Fashion
We all know Alkaram for ages, and it is one of the most renowned brands from Pakistan. Their marketing was top notch before the inception of social media marketing.  Their clothing collections have always been a hit, be it during the lawn season or in winters.  Trends have changed and nowadays consumers are impressed by the social influencers they are following on social media.  Keeping this insight, they had to do invest in influencer marketing and capitalize on new opportunities.
Over the past few months, Alkaram has been collaborating with Pakistani Instagram influencers to unveil new collections, promote trendy outfits and create hype. In this article, we will talk about the ways in which Alkaram has joined forces with the most sensational Pakistani influencers: Influencer Marketing Campaign
You might also like:  How Huawei Created Hype Around Y7 Prime with Pakistani Influencers

MAK – Young Teens and Girls clothing line
Alkaram has started focusing on fashion for young girls, which is the story behind MAK. MAK is a fresh look at the clothing choices of a teenage girl who is in the process of exploring her own fashion statement. If you target young Millenials who are most active on social media, you also have to bring Instagram influencers in the equation. This is what defines MAK- a clothing line for young and energetic girls who like to look effortlessly chic. Influencer Marketing Campaign
Influencer Marketing Campaign for MAK
The debut of MAK in a market which is saturated with brand names and so many options for a young fashionista was not easy. That's why Alkaram introduced the 'Alkaram Influencers' campaign. These Pakistani influencers were signed up just before the beginning of the latest Fashion Pakistan Week, and they had to bring their ideas on the table for MAK's debut in Fashion Pakistan Week '19.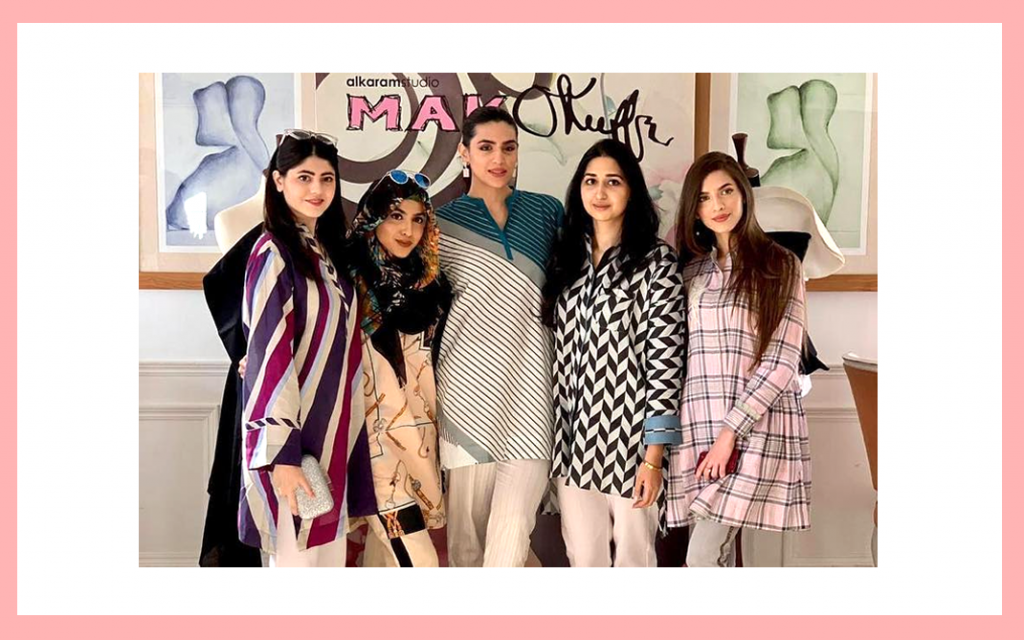 It is a little confusing to look for influencers in a time where every other Instagram account has 1000+ followers, so AlKaram joined hands with Talking Point PR to onboard influencers who could become a voice of young fashionistas in Pakistan. These girls were to work together with Ather Hafeez, the Creative Director of Alkaram to present a fresh look for MAK's first ever Fashion Pakistan line.
Why Influencer Marketing is a smart move?
The decision to start a campaign just in time for FPW19 was great because it could bring Alkaram influencers on the limelight, and also bring the fan-following of these influencers to talk more about how MAK is a cool brand.
Influencers engaged for the campaign
The brand approached popular names in Pakistani influencer circle, ones who are actively contributing to fashion and lifestyle blog on a regular basis. Following pretty ladies have been selected by Alkaram for their MAK campaign: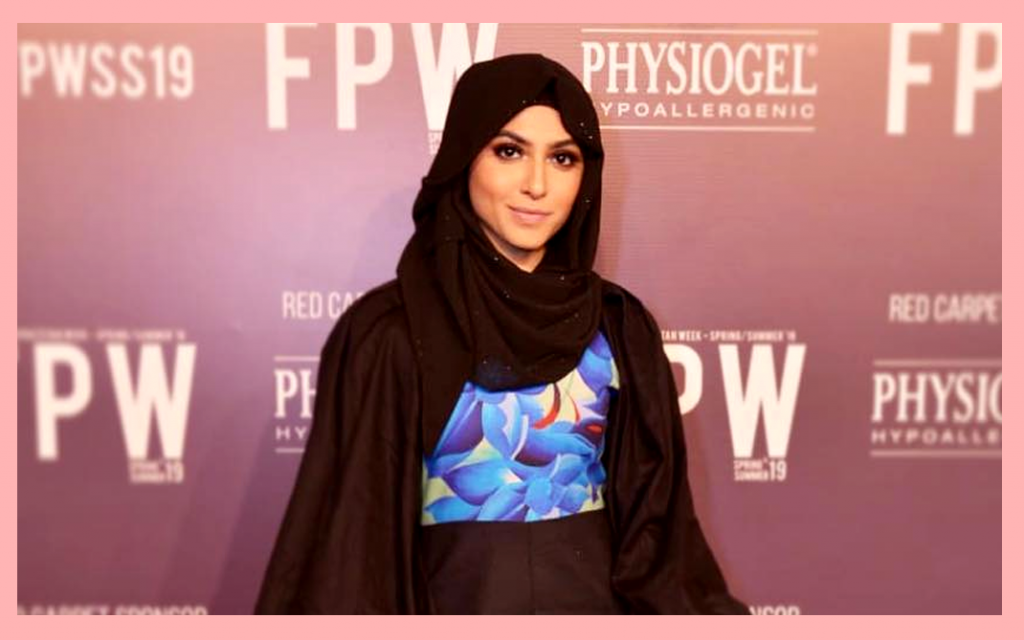 Bia Alina is an Instagram influencer from Pakistan who has been involved in many influencer marketing campaigns recently, and she is most popular for her take on modest fashion.  Alina is a hijabi fashionista as she flaunts amazing modest fashion looks with uber cool makeup and styling.  She has 29k+ followers on Instagram, and her fans love the way she styles her outfits for every event or regular days.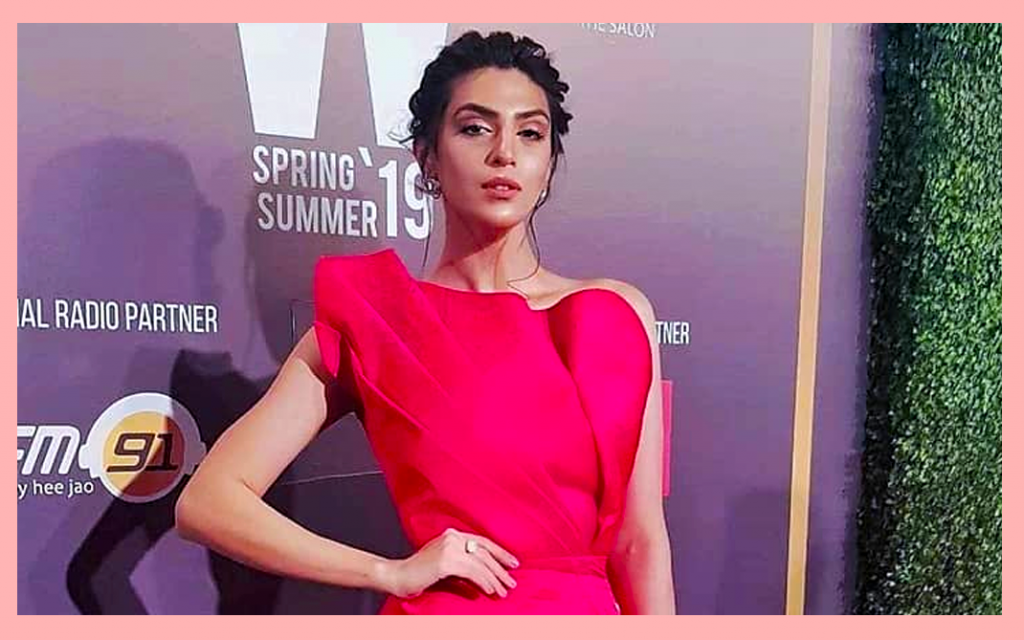 Anusheh is one of the most popular fashion bloggers in Pakistan. She has now acquired a 'pro' level in this field and has collaborated with a lot of Pakistani brands for social media influencer campaigns. She also has 25k+ followers on her Instagram, which is a perfect match for a new brand looking to reach a target audience.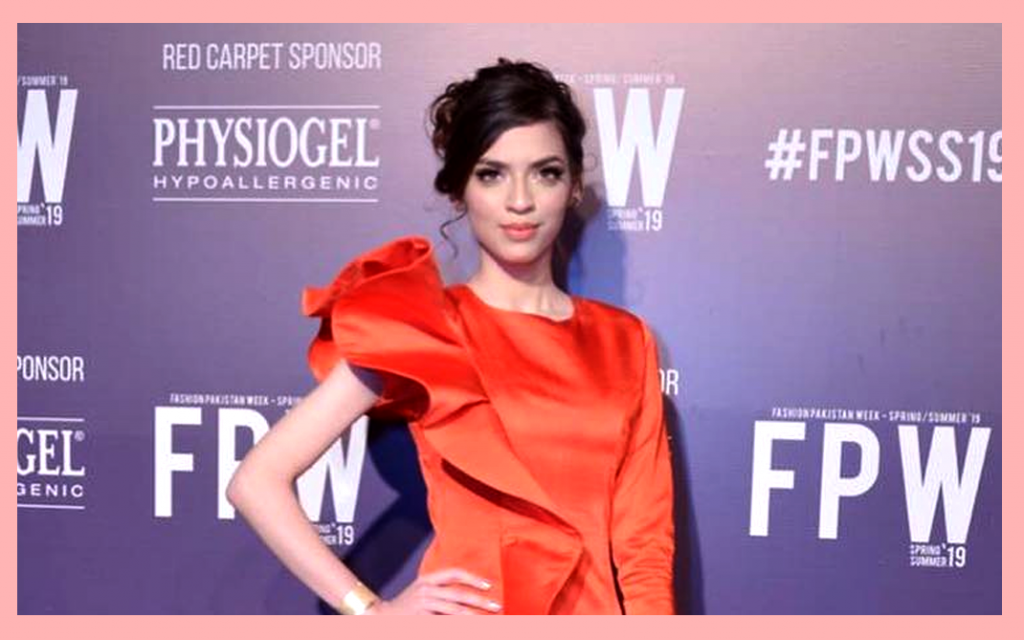 Maroosha, aka @kiki_13th has 60k+ followers on Instagram and her followers love and admire her day-to-day fashion and lifestyle stories. She is also a YouTuber and does makeup tutorials on the video platform.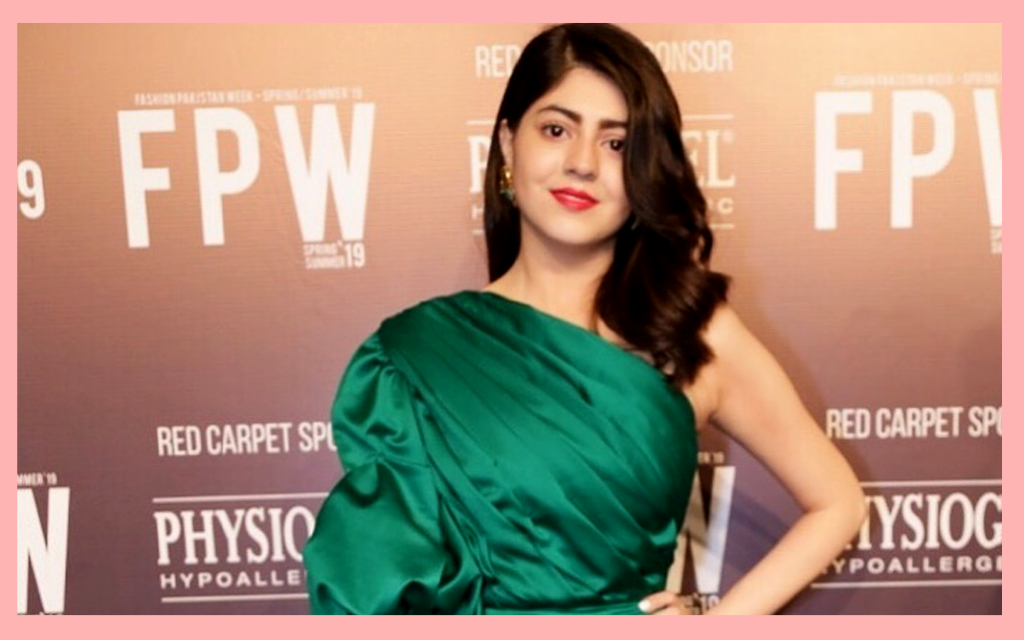 Noor of Something Haute is a fashion blogger and enthusiast. Her love for fashion styling and lifestyle blogging led to this collaboration. She is definitely a person to follow if you always want to look classy and get the picks out of every brand's collections.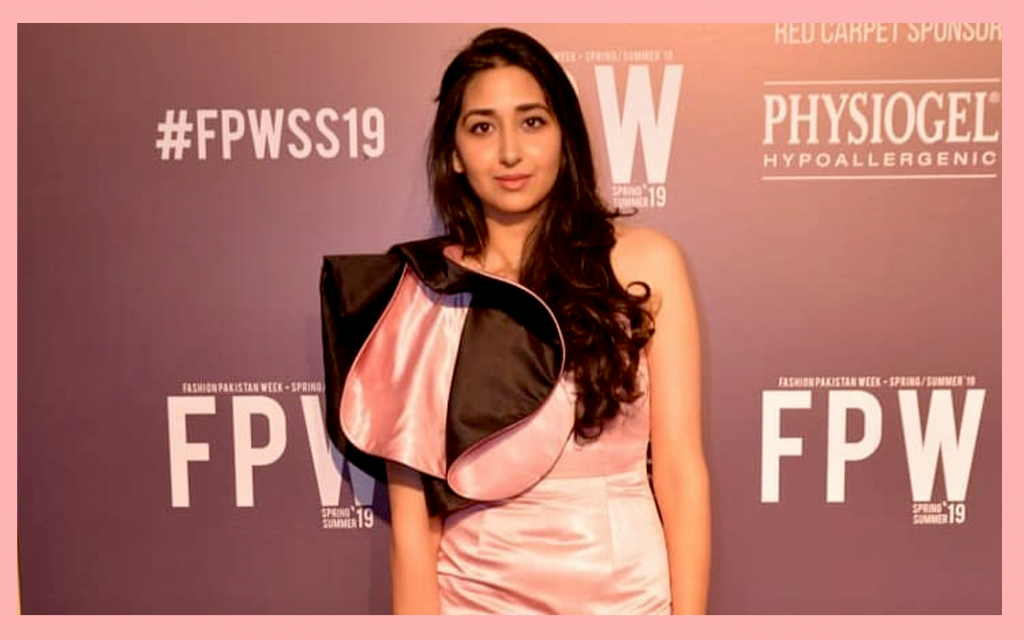 Maha is a popular voice behind MashionPK, a fast-growing fashion and lifestyle blog run by women for women! Her take on fashion collection and trendy clothes were much needed for this collaboration, considering her experience with Mashion.
Also check out: Pakistani Influencers Who Are Making The Most Out of Influencer Marketing
Expectations from the Influencer Marketing Campaign
Part of this campaign was: these fashion influencers to visit Alkaram outlets and pick dresses from the MAK line to create their favorite looks.  The campaign namely known as #AlkaramxFPW or #AlkaramInfluencers for the public.  As it was thriving on amazing content, images and stories created by and with these influencers on Instagram.  In some cases, they have also published the BTS footages on different social handles.
When the Fashion Week was getting close, the Alkaram influencers sat down with Ather Hafeez to work on MAK's debut collection called MAK o Keeffe. MAKoKeeffe was inspired by the popular artist and feminist Georgia o Keeffe. The collection went super hit on the FPW19 runway and took hints from O'Keeffe's love for painting spring flowers.
Since MAK is a fusion of pop culture and has an eye on international fashion as well, this collab took definitive input from all 5 influencers.
On the day of the fashion show, these influencers stole the show by wearing custom made designs by Ather Hafeez. AlKaram and MAK officially made a cool red carpet debut.  Giving a clear message to the fashion community that they have now extended its expertise to fusion designs. Each influencer shone brightly in their custom dresses, and their presence at FPW19 brought a lot of attention to MAK.
Results
As expected, the MAK brand has started getting more views. These are the combined stats for posts by all influencers and a sum of the followers of these 5 influencers: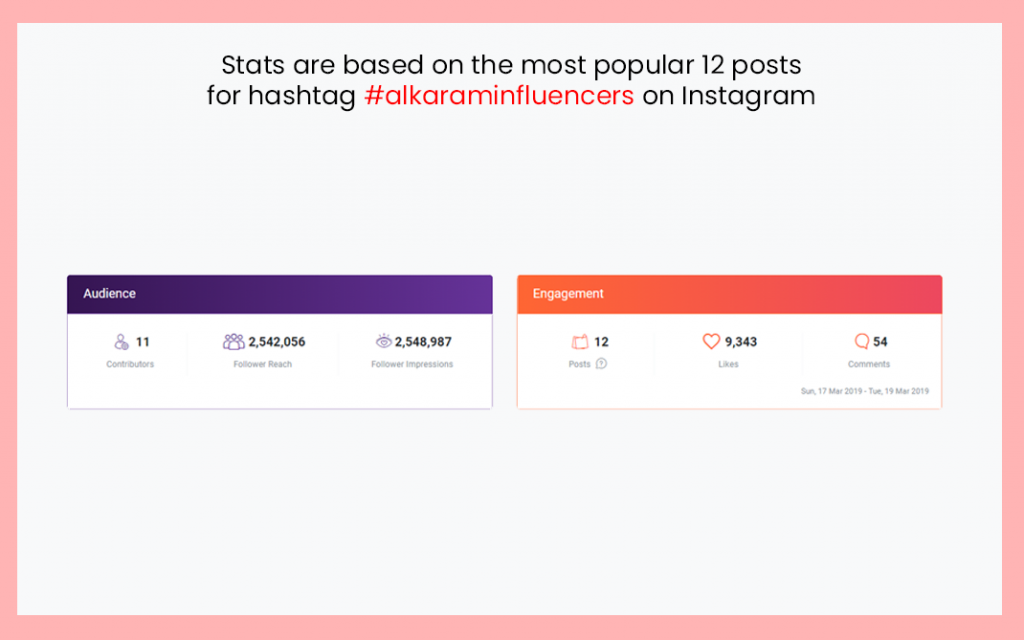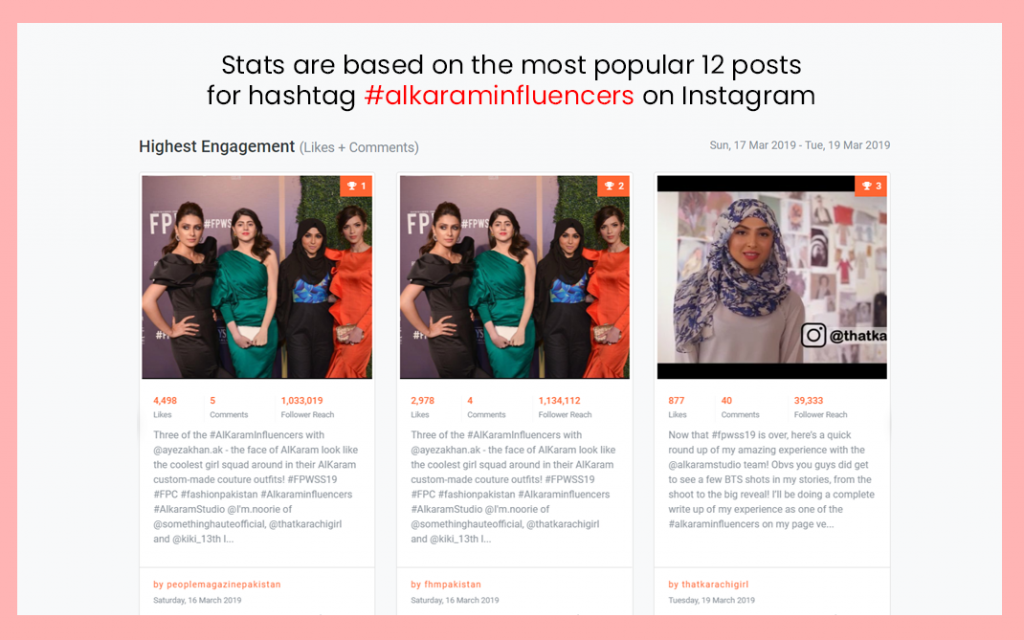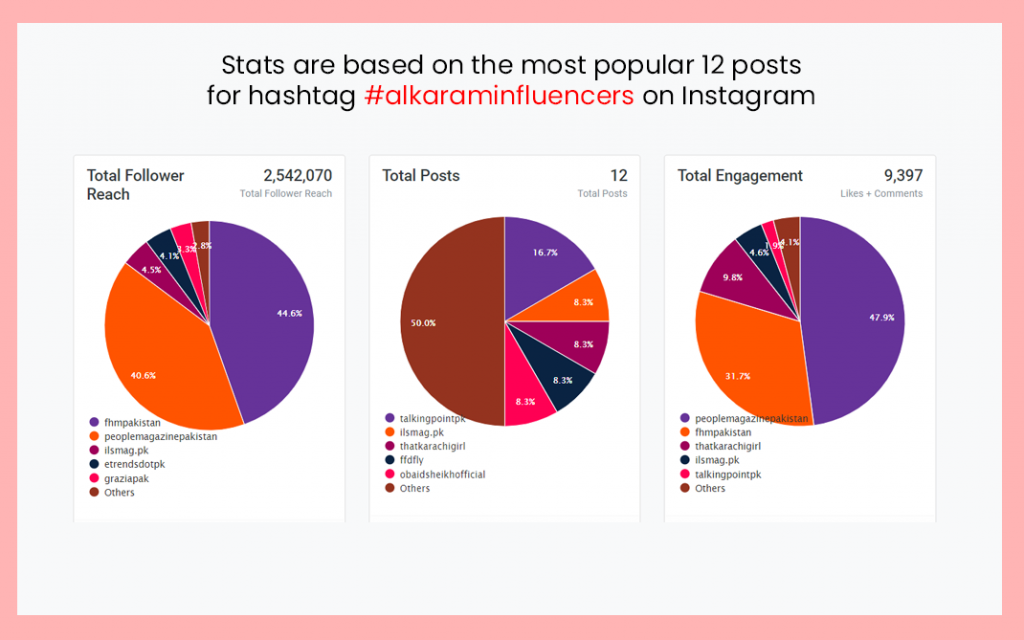 Followers reached = 326,800 (excluding reposted photos or posts by brand)
Total Instagram post engagements = 38,242 (total engagements on all posts by influencers)
Moreover, there is an ambassador form on the Alkaram website for young fashion influencers. If you think you can adopt MAK as your go-to brand for styling, sign up today!
Cool fashion accessories projected to the highly targeted market through influencer marketing is a win for MAK. It is also important to note that MAK is focusing solely on the power of influencers.  And it seems like their efforts are earning them more engagement on their digital platforms. People who previously didn't know anything about the brand got a showcase through Alkaram influencers.