Travel Influencer in Pakistan, Travel Influencer in Pakistan, Travel Influencer in Pakistan 
Traveling is surreal, it is one of the most rewarding things you can do with your time and money. Even a walk in the park lifts the mood so much and releases stress, imagine booking a relaxing trip to a heavenly part of the world!
Recently, there has been a lot of talk on the topic of travel blogging in Pakistan. While we predicted that it is an exciting time to be a travel blogger in Pakistan, we didn't know that the prediction will come true in a matter of weeks!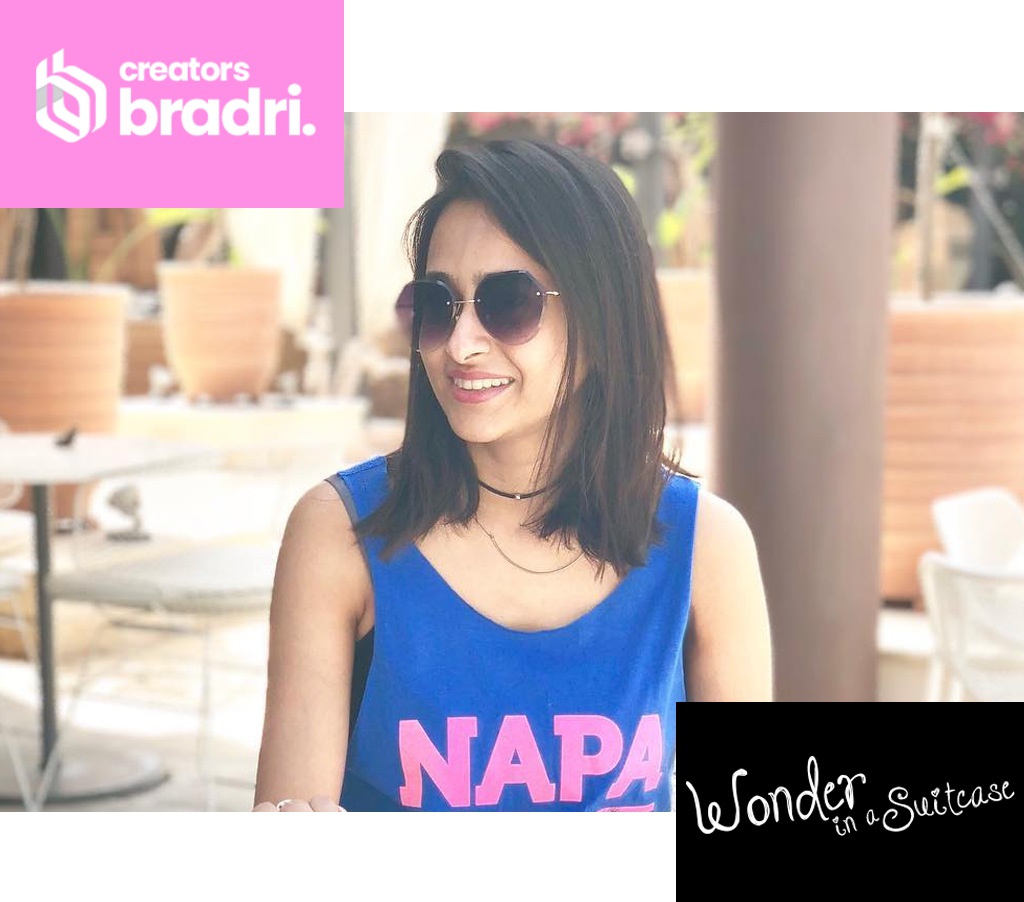 So, we were lucky to catch up with Rabia Aftab, a solo woman on a mission to travel the world on her Pakistani passport. Her blog is called 'Wonder in a suitcase' and she mainly uses Instagram and a blog to post her adventures. She has been in this field for quite a while, so we got some great tips for beginners on how to shape up your personal brand as a travel blogger in Pakistan.
Tell us a little about yourself. When did you start blogging/vlogging?
I have a marketing background. From very early in my life I wanted to travel and explore places. In my early days, I used to travel with my family, but never got a chance to explore those places properly, you know how family vacations are.
During my first trip on my own, I learned a lot about myself and it helped me further explore my priorities and passions. Coming from a culture where girls do not get to travel on their own, I always wanted to go out and explore.
I love to share my travel stories and tips with other people to encourage them to travel. I started blogging a year and a half ago because I thought it might bring encouragement and positivity in others lives.
Is it full-time work or do you have a day job too?
I have a full-time day job and traveling is more of a passion for me.
Also Read:  Exciting Times for Pakistani Travel Bloggers and Vloggers
What devices/platforms did you use to launch your blog
I started from Instagram, Facebook and a website where I would write about interesting places. But now I am most active on Instagram.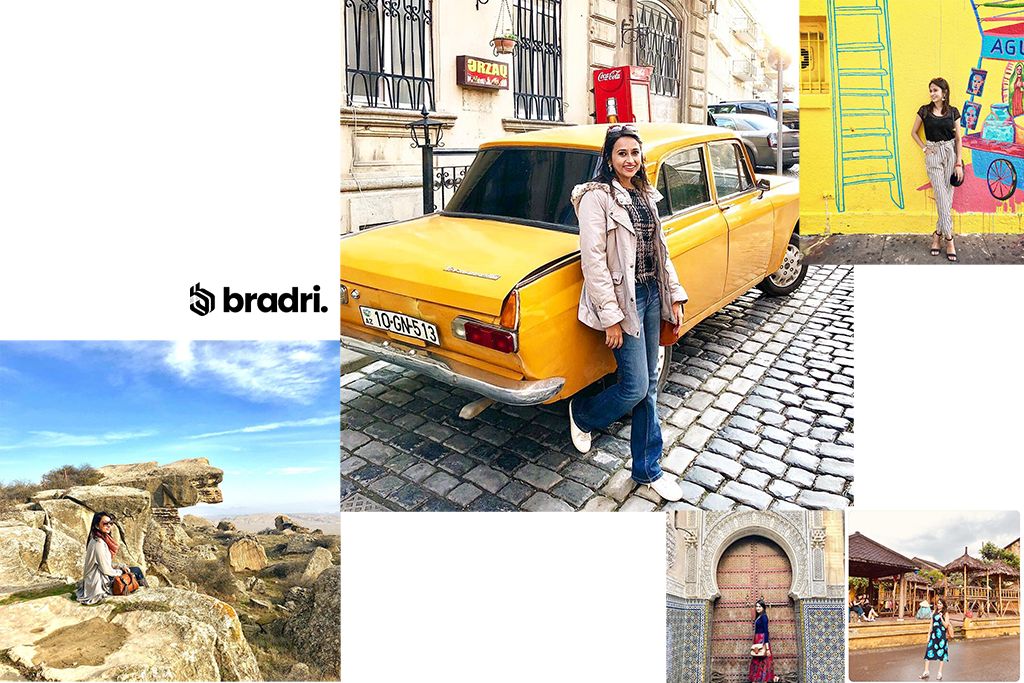 What was the main inspiration behind @wonderinasuitcase?
Often friends and colleagues would ask about places, visa processes and itineraries and I would always help them plan their travel. It sort of excited me and that's where I thought I could help the larger audience with this information too! That's the whole point of travel blogging, it helps others just as much as it helps you.
How do you stay motivated and focused, especially when work/life requires more attention?
To be honest, looking forward to traveling is something that keeps me motivated. Life and work will always be busy and demanding, so it's about how you manage your life and live it to the fullest.
Three ground rules you always follow when creating/publishing content
Uniqueness is important
The content should have a certain theme
It should be relevant to the audience you are targeting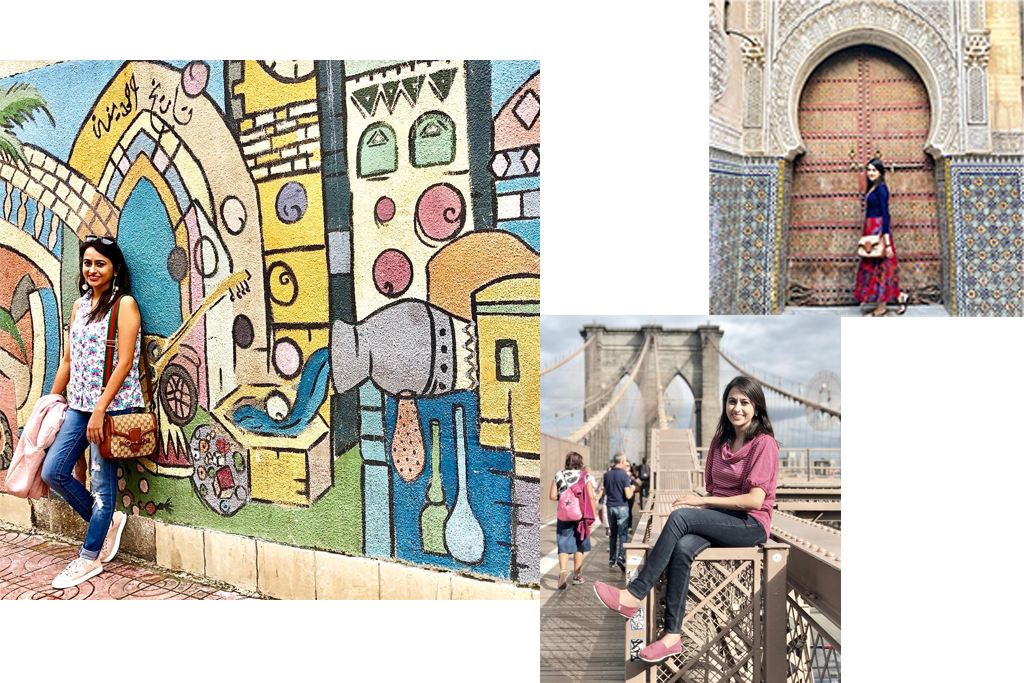 Have you faced trolls? How do you handle troublemakers on the web?
People love trolling others on the internet, so if you are not doing anything wrong the best is to just ignore.
Why travel blogging? You could also create a fashion/lifestyle blog?
I have been indirectly associated with the fashion industry primarily because of my work but I could never feel I could write about it. I have never been a person who can be spot-on, ready to inspire people. As for traveling, it drives me. I love meeting people and exploring cultures and places, so my blog reflects that passion.
Foreign influencers are claiming public spaces in Pakistan, do you think it is a good sign for travel blogging?
It's definitely a good sign, more and more people are coming to explore Pakistan and showcasing a positive image of our country. However, local bloggers have also played a great role in promoting Pakistan.
What would you tell a person who's about to start their own travel blog/channel?
Start now! If this is what you keep thinking about and think of often, then, by all means, start now! No better time to launch a great travel blog than right now. The country's perspective is changing towards us influencers, so you will feel welcomed. Also, I am here if you want tips or some guidance.
Thank you, Rabia, for taking the time and answering our questions. Creators Bradri wishes you the best of luck for all future adventures!
Also Check Out: Top Travel Vloggers and YouTubers from Pakistan