Shoaib Akhtar YouTube Channel
Shoaib Akhtar is a name that does not require any introduction. You knew him as Rawalpindi Express; you will remember him as the country's biggest YouTube star. Just like his sensational bowling, the ex-cricketer stormed into the world of YouTube and stumped all records! Shoaib Akhtar YouTube Channel
Shoaib has been featured in what we may describe as the biggest and most-watched video on YouTube 2019. The YouTube Rewind is an annual wrap up of the year's biggest moments.
"Celebrating the creators, music and moments that mattered most to you in 2019," read the caption.
Since most of us use YouTube to listen to music and follow our favorite creators, these channels and videos become highly popular.
It came as a surprise to everyone in Pakistan when the popular cricketer's channel got featured as an 'upcoming star'. So many people create channels during the year, but making it to the rewind list means you are exceptional and engaging, to say the least.
Akhtar's YouTube cameo: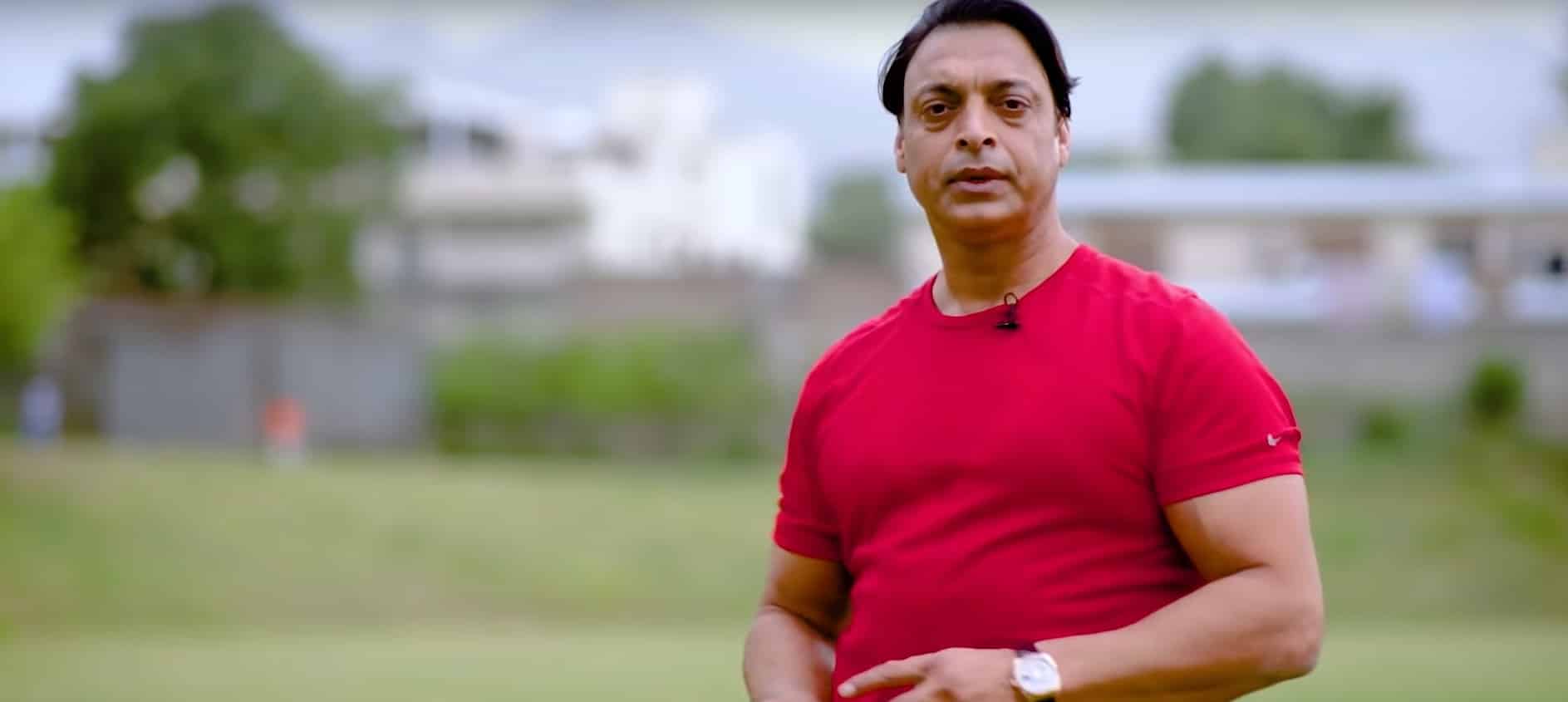 Shoaib uploaded his first YouTube video in February, introducing himself to the world of vlogs and videos. He was also the fastest in Pakistan (no surprises here) to earn the coveted Gold Play Button for 1 million subscribers in just 28 days!
He has become a regular now and keeps posting his fans about the latest happenings in the cricket world. His no-holds-barred style earns him fans from Pakistan, India, Bangladesh, and other South Asian cities.  Shoaib Akhtar YouTube Channel
YouTube Rewind's promise
This year, YouTube did something different by including the shots of videos that did well in 2019. Previously, it used to be about flying creators to a location and shooting a separate video. This is an indicator that YouTube wants to thank/appreciate the creators who did well.
We also take this as a promise that if you create good content and post consistently, YouTube will acknowledge your efforts in the coming year as well. Numbers do all the talking for Shoaib's work.  Undoubtedly he is the fastest to achieve a million followers from Pakistan and therefore got his rightful place in YouTube rewind.
You can visit his channel and find all the awesome videos here.