Influencer marketing is growing as one of the most profitable markets in the world. As more and smarter marketers are choosing it, influencer marketing is set to become a $10 billion industry by the year 2020. However, being an influencer is not easy, especially when you have a job or studies. That's why those who are putting the effort into their work are benefiting from rewards.
In Pakistan, the social media influencer idea has picked up. Now that smartphones are becoming cheaper and internet packages are tailored for extensive usage, more and more people are sharing their lives on social mediums, and some are getting paid for it!
In this article, we want to talk about the people who were at it since day one and have a huge fanbase on multiple platforms. Brands are also aware of the success of these Pakistani content creators, which further solidifies the importance of influencer marketing in Pakistan:
1# Ali Gul Pir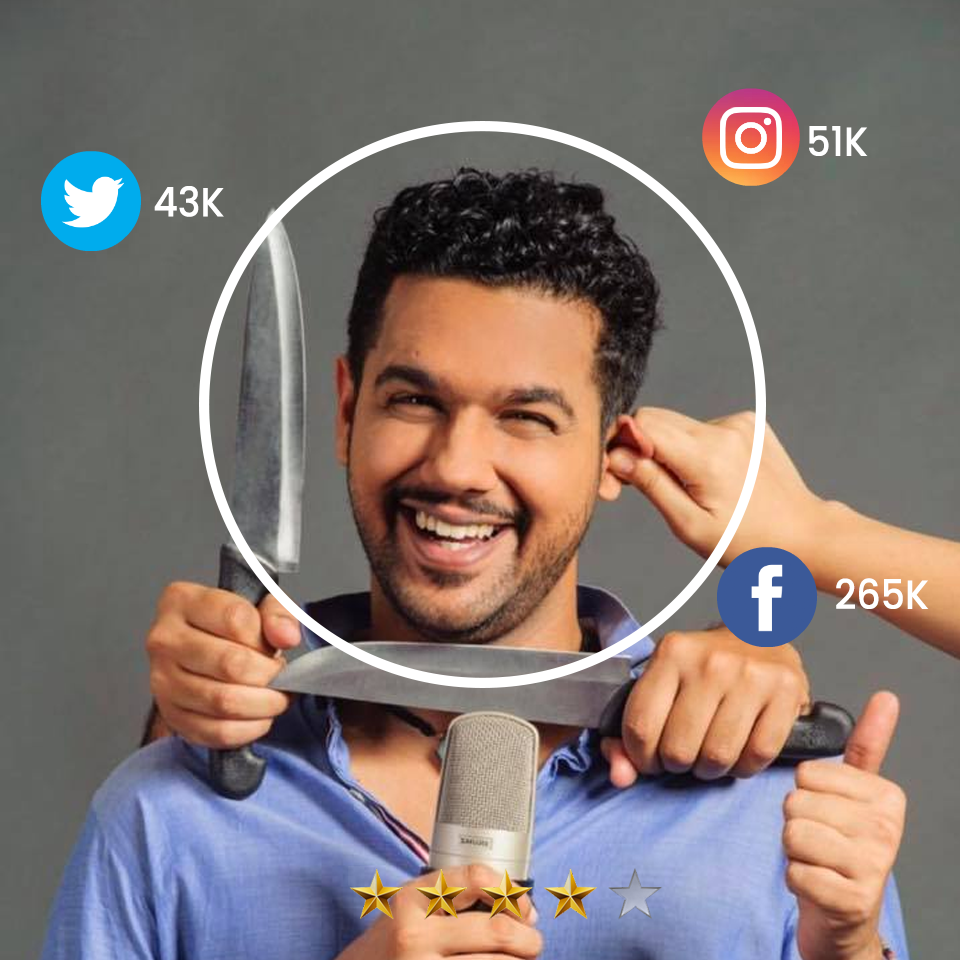 Ali Gul Pir is one of the many influencers from Pakistan who rose to fame through a viral post. His song 'wadeiray ka beta' was fun to watch, and was shared like wildfire back in the days. Today, Ali is one of the biggest social media influencers from Pakistan. Being a multitalented individual, Ali has always been in the limelight through his ad production for various brands like CarFirst and Ufone. The biggest brands in Pakistan like McDonalds, TUC, and Dolmen partnered with Ali on social media for their respective campaigns.
Facebook likes: 265k+
Instagram:51k+
Twitter: 43k+
2# Taimoor Salahuddin – Mooroo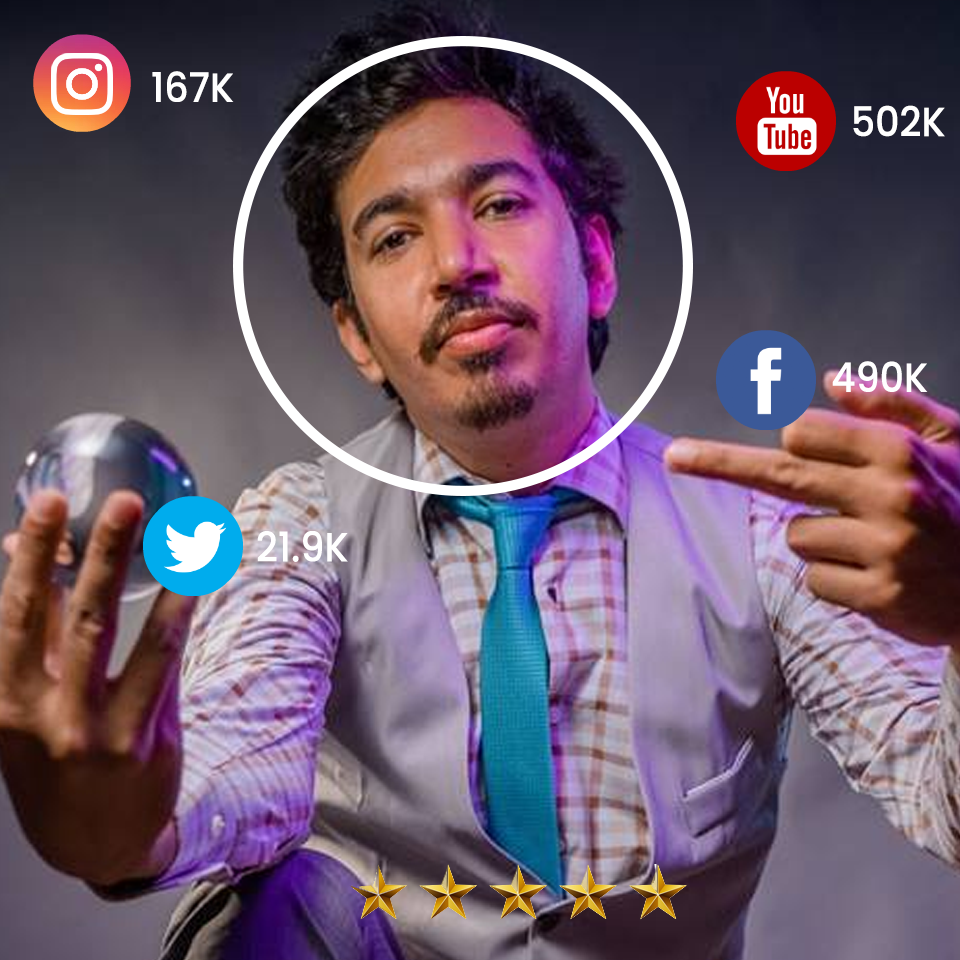 We think it is safe to call him Pakistan's celebrity vlogger. Mooroo took the internet by storm with his beautiful vlogs and music. At first, he stayed in his groove, creating impressive videos for his channel. Soon, brands started noticing Mooroo's work and sought ways to partner. One of the most iconic partnerships which truly put vloggers on the map was with Furor. It not only benefited both the brand and the vlogger, but also strengthened other brand's faith in the power of bloggers/vloggers in Pakistan.
Mooroo has also started producing brand adverts, where he also shoots a BTS video for his vlogs to constantly update his channel.
Facebook fans: 490k+
Twitter: 21.9k
Instagram: 167k+
YouTube: 502k+
3# Faiza Saleem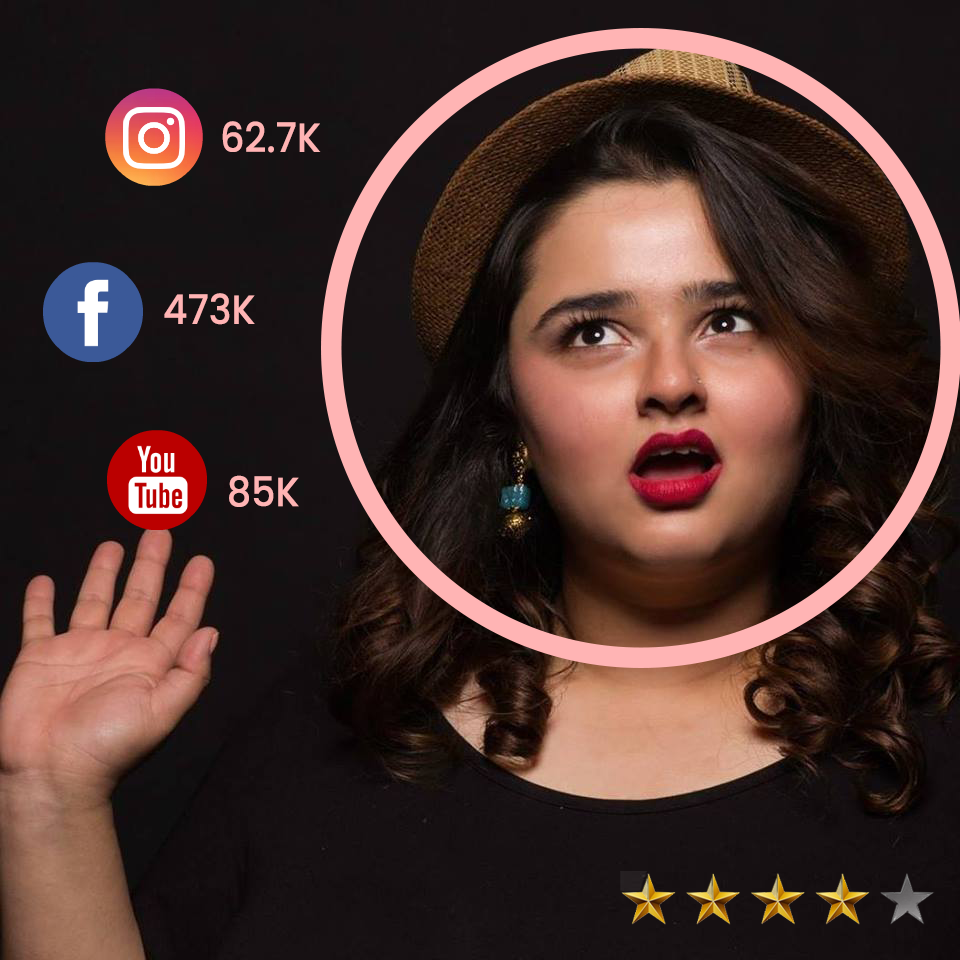 She is someone who marched into the male-dominated field of comedy and owned the whole show. Faiza Saleem's hilarious videos often popped up on Facebook, and since the content was very relevant, she started getting loyal fans and followers. Today, Faiza has starred in TV shows, stand up comedy gigs and worked with dozens of brands on influencer marketing campaign.
We also mentioned this in our article related to influencer weddings that brands have a great opportunity to plug their sponsors during the festivities.
YouTube: 85k+
Facebook: 473k+
Instagram: 62.7k
4# Junaid Akram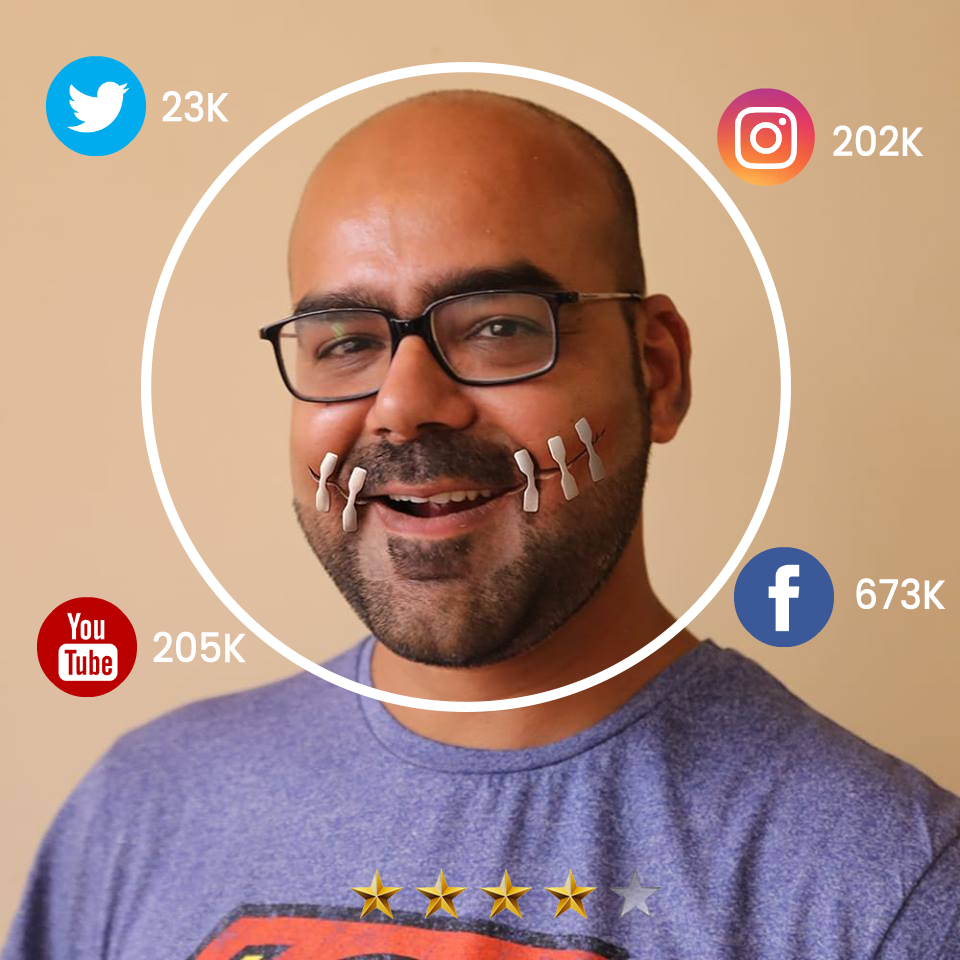 Type 'Junaid' into Google's search bar and you will see three names: Junaid Jamshed, Junaid Khan and Junaid Akram
If you haven't watched one of Junaid's brutally honest (and funny) videos yet, you must be living under a rock. The 'khalli walli' guy is popular for his hilarious commentary on the current affairs of the country or global pop culture. Junaid knows the art of cleverly incorporating the brand in his videos. That why, brands like Nescafe, Gillette and Jazz have promoted their new campaigns through Junaid's digital platforms. Junaid has also worked with many TV channels on their special transmissions.
Facebook: 673k+
Twitter: 23k+
Instagram: 202k+
5# Hira and Hemayal Attique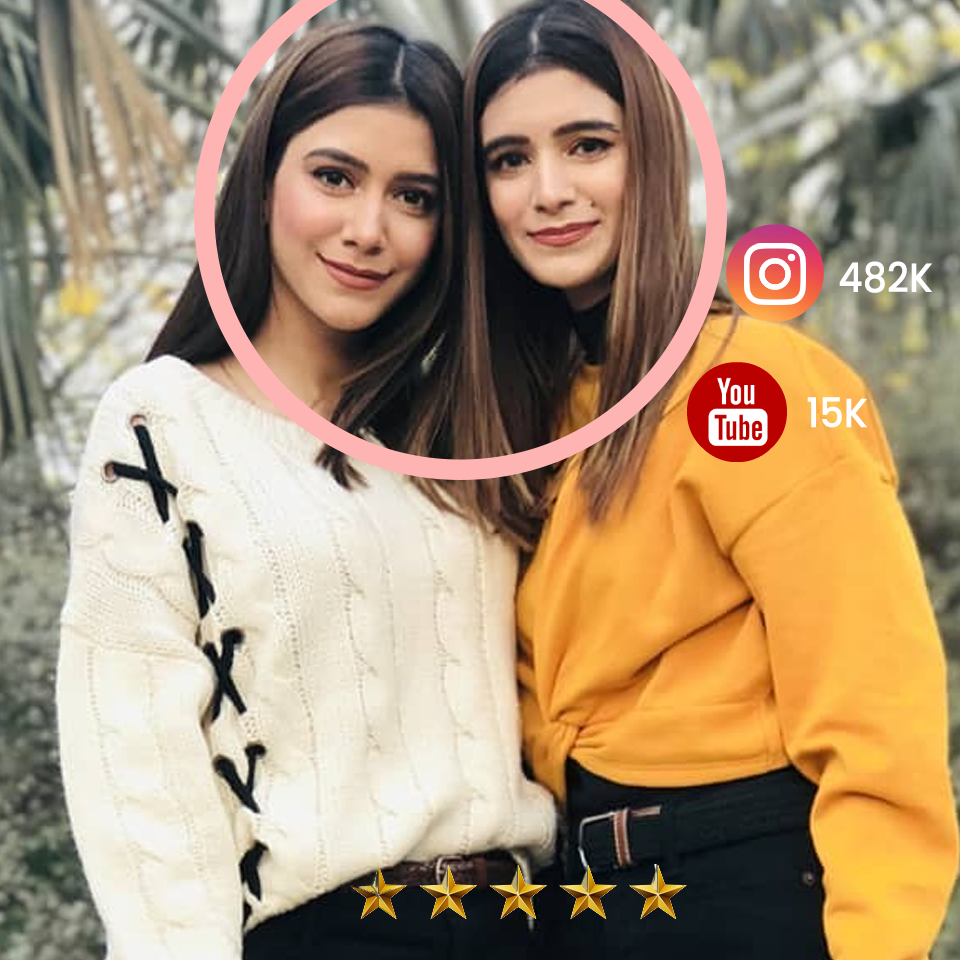 Hira and Hemayal are renowned names in Pakistani social media influencers. They are pros at fashion and lifestyle blogging and have achieved 'celeb' status in influencers community of Pakistan. Hira and her sister also run the popular fashion and lifestyle blogging account 'herandhem'. These girls have started from point zero and gathered success and fame with their hard work. It is not easy to plan or put out content every day, but these two are an example that consistent content pays off.
Although Hira and Hemayal get tons of PR mail from small to big businesses (think Huda Beauty and Pixi Beauty!), their main work is influencer marketing. They have partnered with many brands like Sapphire, Kayseria, Leisure Club, Foodpanda, Keune, etc.
Herandhem Instagram: 52.6k
Herandhem's YouTube: 15k+
Hira's Instagram: 237k+
Hemayal's Insta: 193k+
6# Irfan Junejo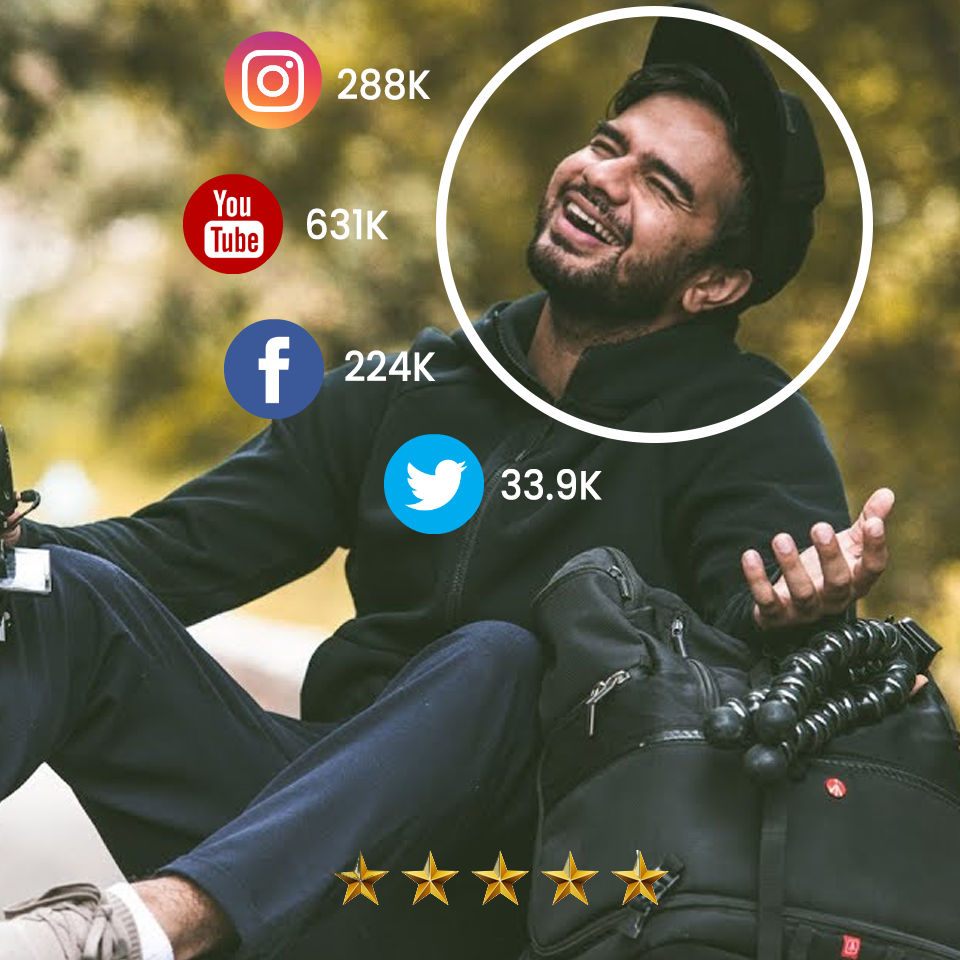 A popular name in vlogging in Pakistan, it would go in our history that Junejo influenced an entire generation of Pakistanis to grab their phone/camera and say 'scenez kuch aisay hain!'. This young vlogger from Karachi has won accolades through his vlogging skills.
Initially he invested in producing good content for his videos, and then influencer marketing crossed his path. Junejo has worked with big names in the industry like PSL Sports team Islamabad United, Emirates Airline, Huawei, Uber Pakistan and Furor. He will politely remind you in his YouTube videos that fame and money don't come in a day, you have to up your vlogging/blogging game to reach somewhere.
Facebook followers: 224k+
Instagram: 288k+
Twitter: 33.9k+
YouTube: 631k+
7# Humna Raza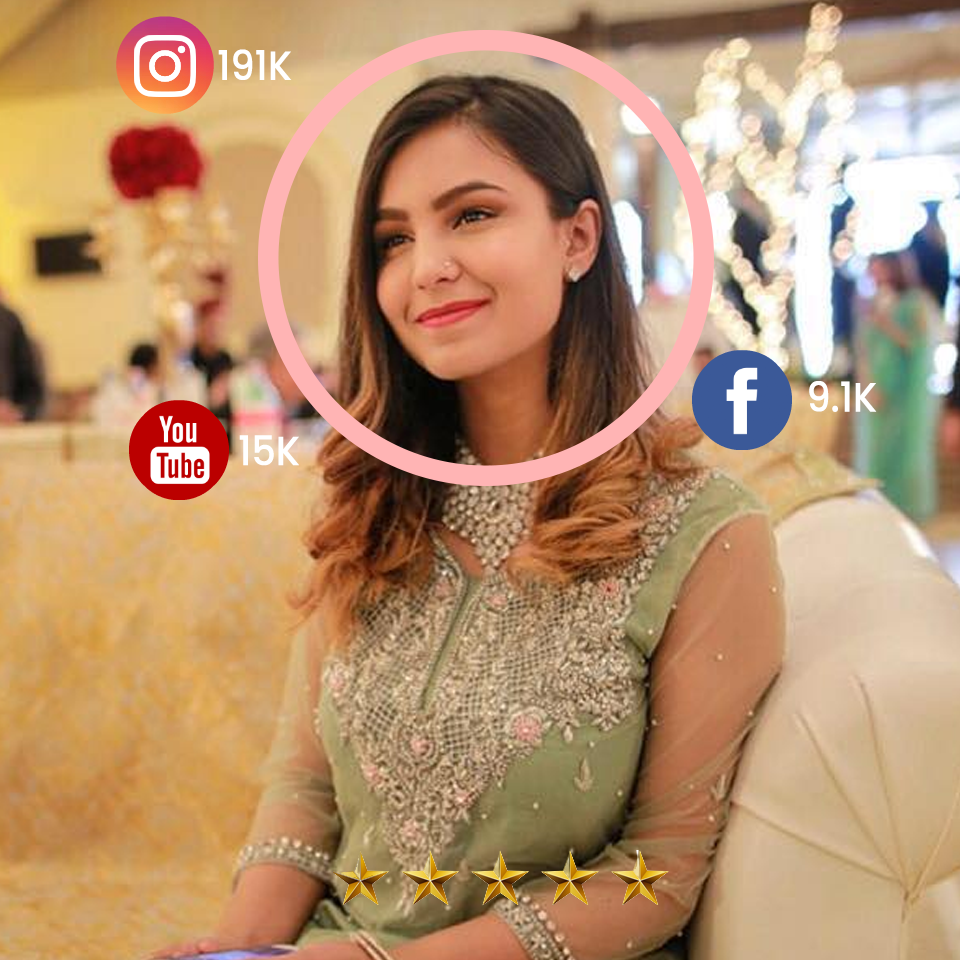 Humna is one of the most popular Pakistani bloggers on Instagram. Ever since this Pakistani influencer started blogging full-time, her follower numbers and engagements have spiked up. From beauty to lifestyle and fashion, Humna has her own take on life which is why her followers love her content.
Human has worked with notable brands like Jazz, Sunsilk, Warda, Clean n Clear, BTW Pakistan, Daraz, UN Women, Nokia, Olpers, etc. A quick look at her Instagram profile shows that each post by Humna receives around 15k+ engagements, which is an ideal number for brand partnerships!
Instagram followers: 191k+
YouTube subscriber: 15k+
8# Muzamil Hassan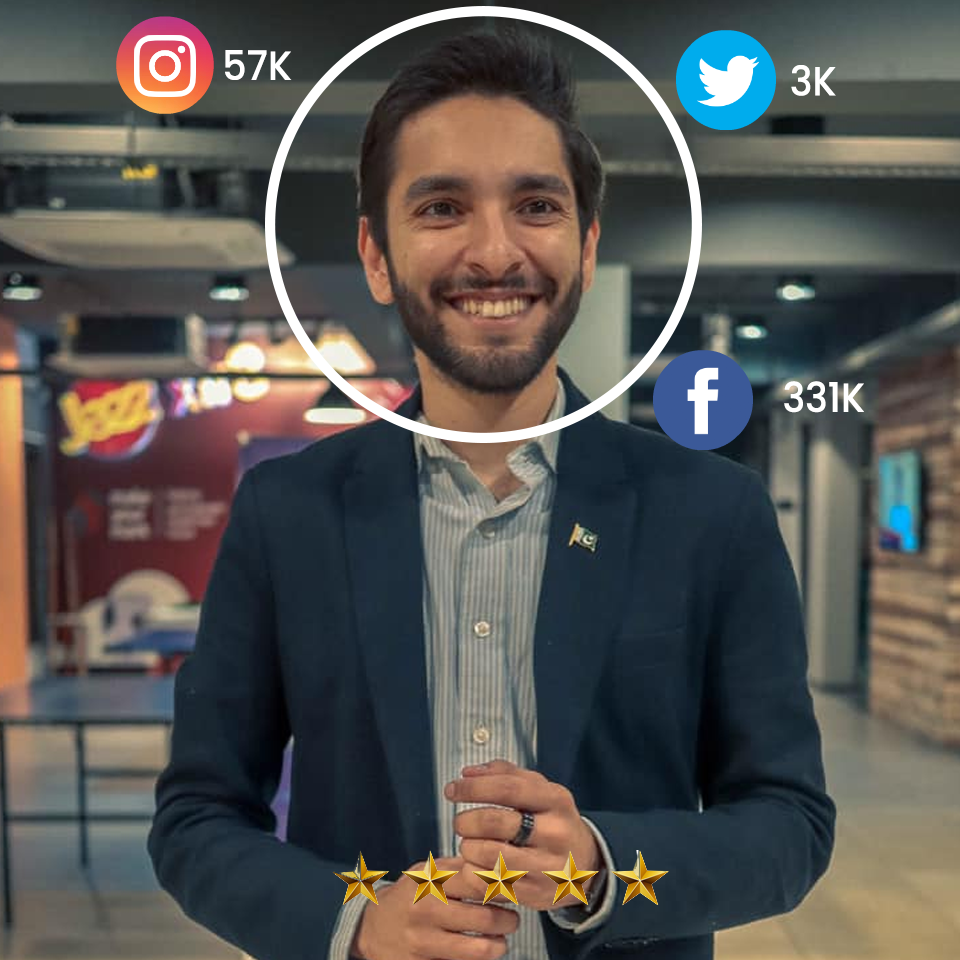 Muzamil Hasan is a name that will come up when you mention Humna and vice versa, because both of these Pakistani influencers are a power couple! Muzamil's name rose to fame after his hilarious depiction of Pakistani society through video skits on Lolz Studios. The team instantly landed a deal with Leisure Club Pakistan, and the brand sponsored the outfits of Muzamil and other cast members to be used in a video.
Recently, Muzamil has made a comeback on the couple's favorite social medium, Instagram, and now he actively indulges in influencer marketing campaigns. These two Pakistani Instagram accounts have definitely raised the bar high for influencer marketing! Muzamil has partnered with Huawei, Oxfam Pakistan, Loreal Pakistan, UN Women, Shell Pakistan, Daraz, Nokia, Max and many other brands.
House of Lolz Facebook: 260k+
Muzamil's Instagram: 56.9k+
Comics by Majid:
Blessed are those who have managed to create a popular Facebook page in Pakistan.  Majid is truly a shining example of this feat. Comics by Majid is popular for the spot-on, relevant comics posted by this Facebook influencer in line with the latest internet trends.
Be it Ramadan, Eid or a certain pilot's tea time adventures in Pakistan. Majid jumps to the opportunity with his funny depiction of the events via comics. Naturally, many creative brands in Pakistan approach Majid for influencer marketing campaigns, namely Nescafe, Pepsi, Aquafina, Telenor, Audionic, Zic, 7UP, Tapmad, National Foods, Peak Freans, etc.
Facebook fans: 399k+
Instagram followers: 36k+
Twitter followers: 7k+
Last word:
Budding bloggers and vloggers beware: don't pursue this field thinking it will earn you lots of money from day one. All of these brilliant people mentioned above started from scratch and it took them years to gain fame. The key takeaway from their stories is that you have to be punctual and be your own boss. Doesn't matter if you have a day job or a strict college routine if you are passionate enough you will find the time.
Have we missed anyone? Tell us in the comments!