There is no time to ponder, TikTok craze has taken over Pakistan. The best time to go big on social media in Pakistan is when a new medium launches. That's exactly what Pakistani creators did with TikTok. While many of us are still fiddling with Snapchat, other are acing the TikTok game.  Top Pakistani Tiktok Influencers
We believe that TikTok is set to give Instagram a hard time in influencer marketing success. The app already posted recorded an year on year growth of 521% in the last quarter of 2019. With an exciting future ahead, it is just the right time to let you know about key influencers on TikTok in Pakistan.
Jannat Mirza is one of the most popular TikTokers in Pakistan currently. She posts funny and stylish videos on TikTok. Born and raised in Faisalabad, Jannat acquired fans from around the world. Nowadays, she has moved to Japan for pursuing higher education.
Jannat has 3.2 million TikTok followers and 29m+ hearts on all her videos.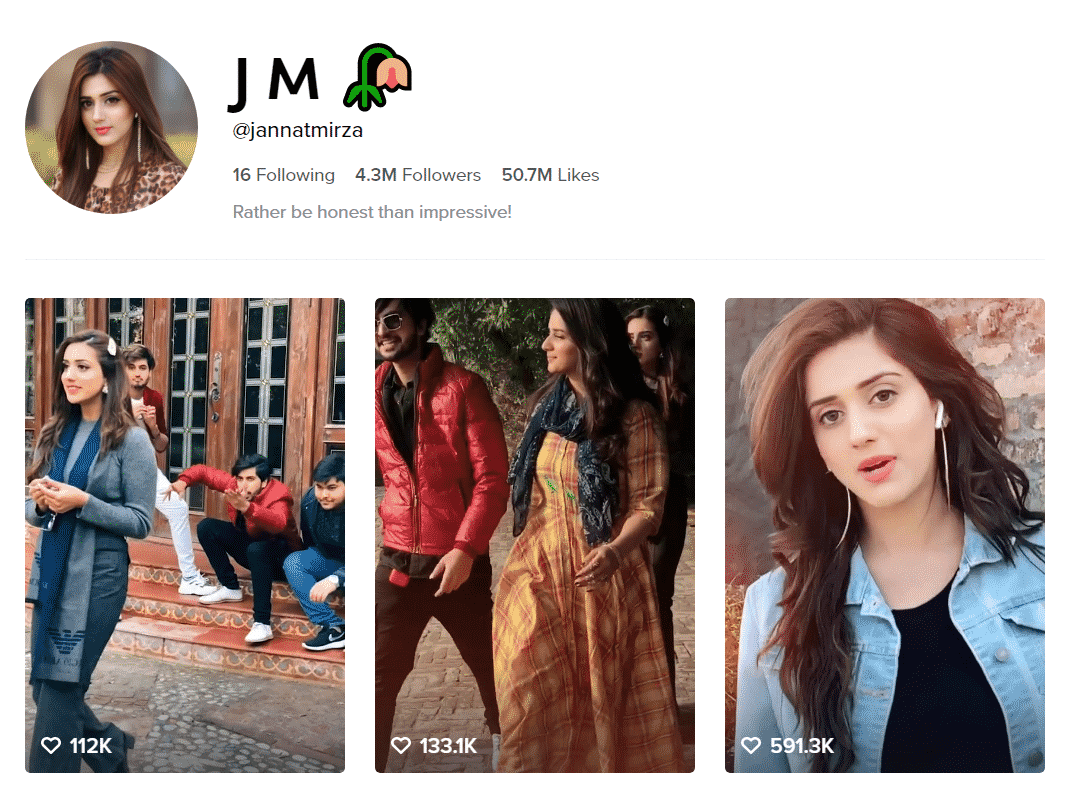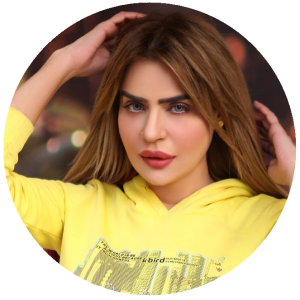 Dolly is another popular TikTok creator of Pakistan. She is a makeup artist and fashion designer who uses TikTok to display her many talents. You can see her posting makeup tutorials, funny videos and lip sync videos. Dolly's account has 3.1 million followers and 65.6 million hearts.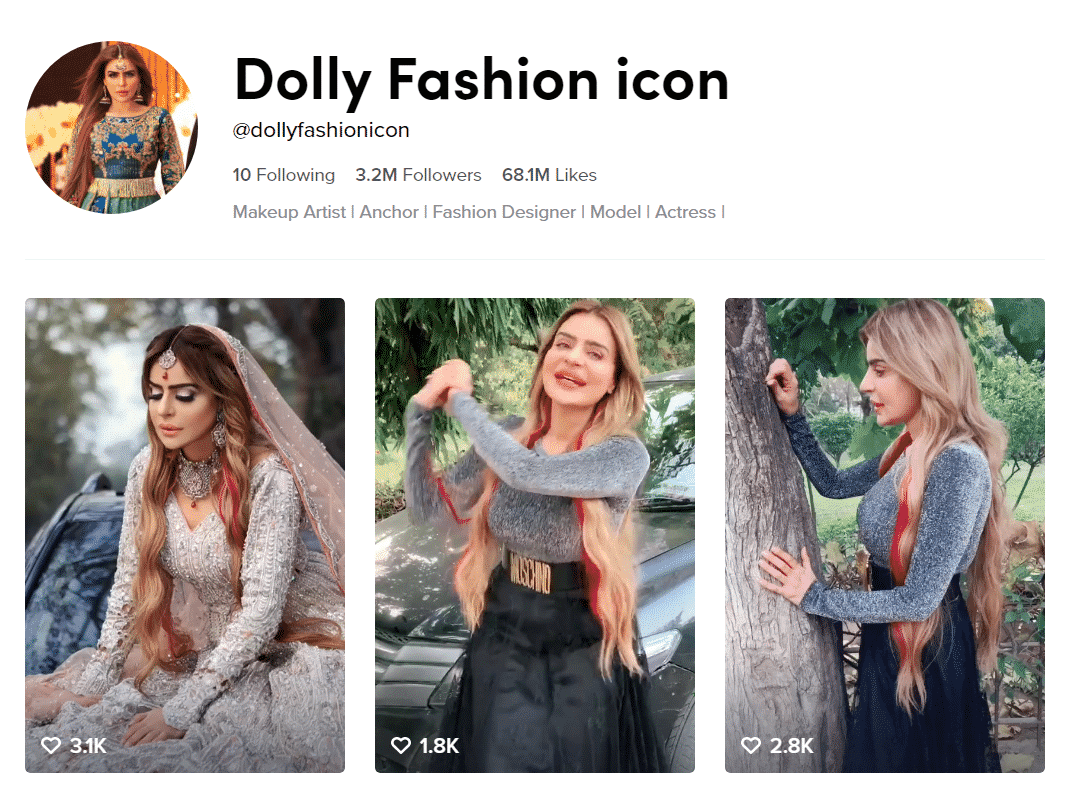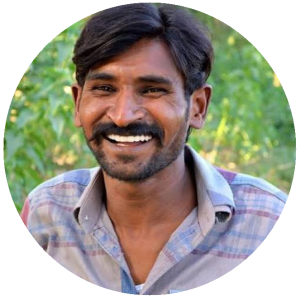 What we love the most about the viral TikTokers of Pakistan is their diversity. TikTok gave a chance to people from both rural and urban areas to show their skills. Phollu is one of such profiles. He always has a sweet smile on his face while making videos.
Phollu rose to fame with his funny and well choreographed videos on TikTok. His fans love his effortless acting in the videos and they admire his talent. His account is called 'Phoollu ki vines' and he has 2.3 million followers, with 65.6 million hearts on all videos. Do give him a follow!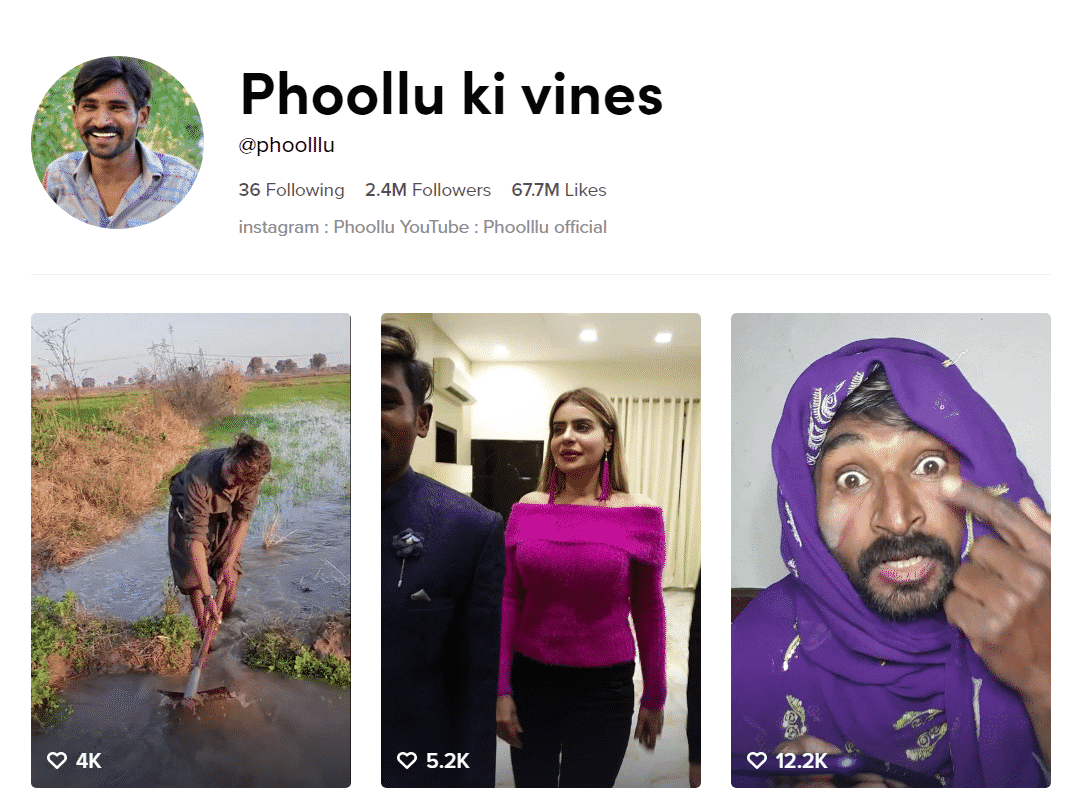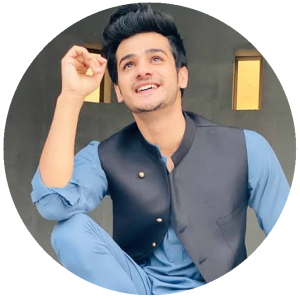 Zulqarnain Sikandar is a popular TikToker, who makes funny videos. He is very creative with his videos and has a large fan base. Zulqarnain has 2.3 million followers on TikTok and 90k+ hearts on his videos. Make sure you follow him, you cannot miss those expressions!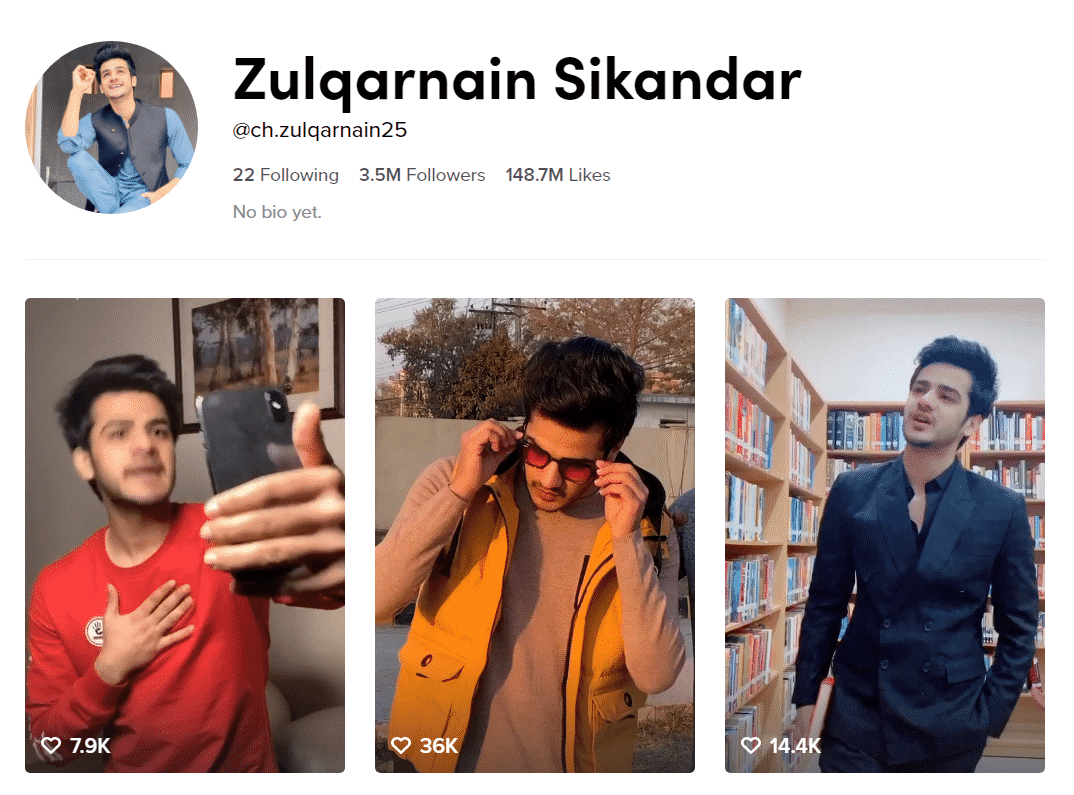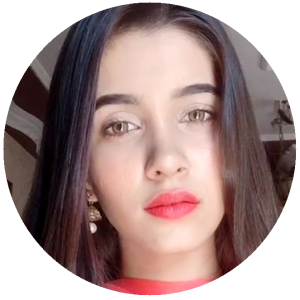 Reeja Jeelani is a Pakistani TikToker who is loved by 436k+ followers. She has 3.6 million hearts on her videos and is a verified TikToker. Before TikTok, Rija rose to success through other similar video and photo mediums like Dubsmash and Instagram. She was also big on musical.ly, which is not merged with TikTok.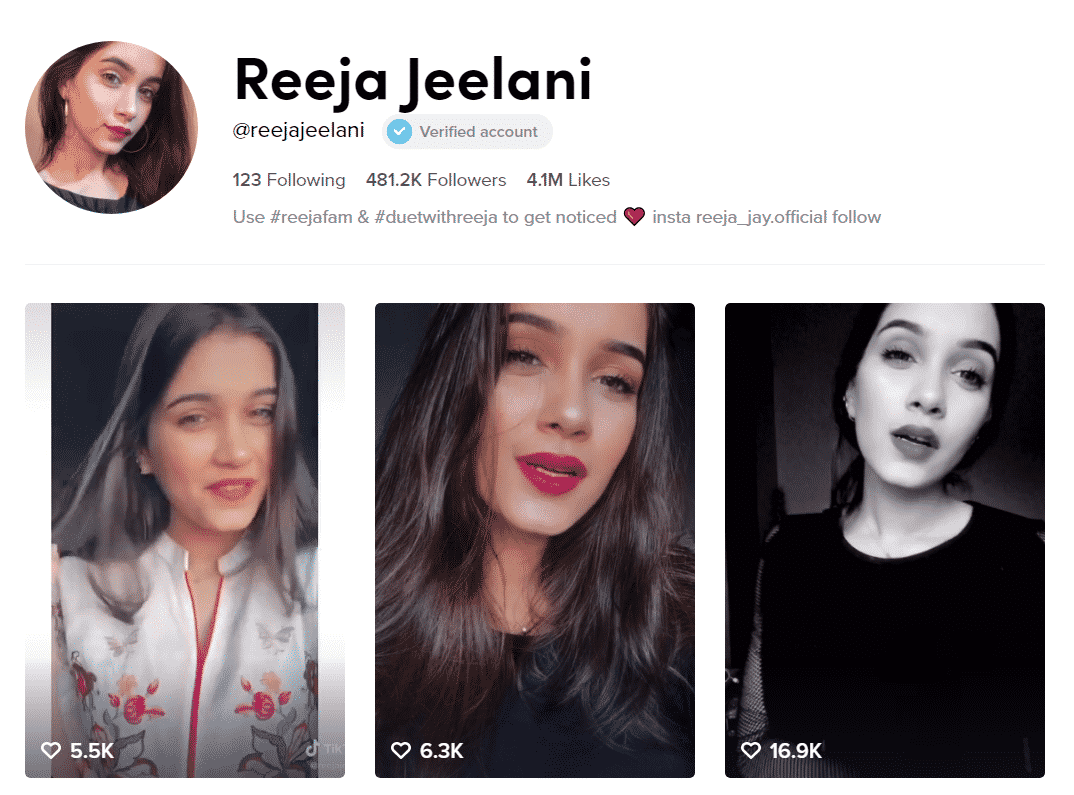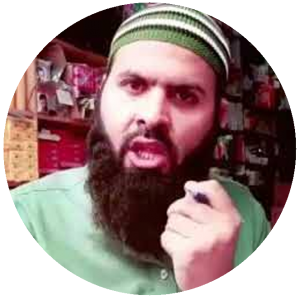 Usman Nasim is a viral TikToker in Pakistan. Almost every other video he posts makes it to other social media platforms. He sure does get a lot of people to smile with his witty and humorous content. Usman is a unique creator in Pakistan and urges users to connect with him through his hashtag #famousmolvi.
Usman has 2.7 million followers and 74.8 million likes on all his videos.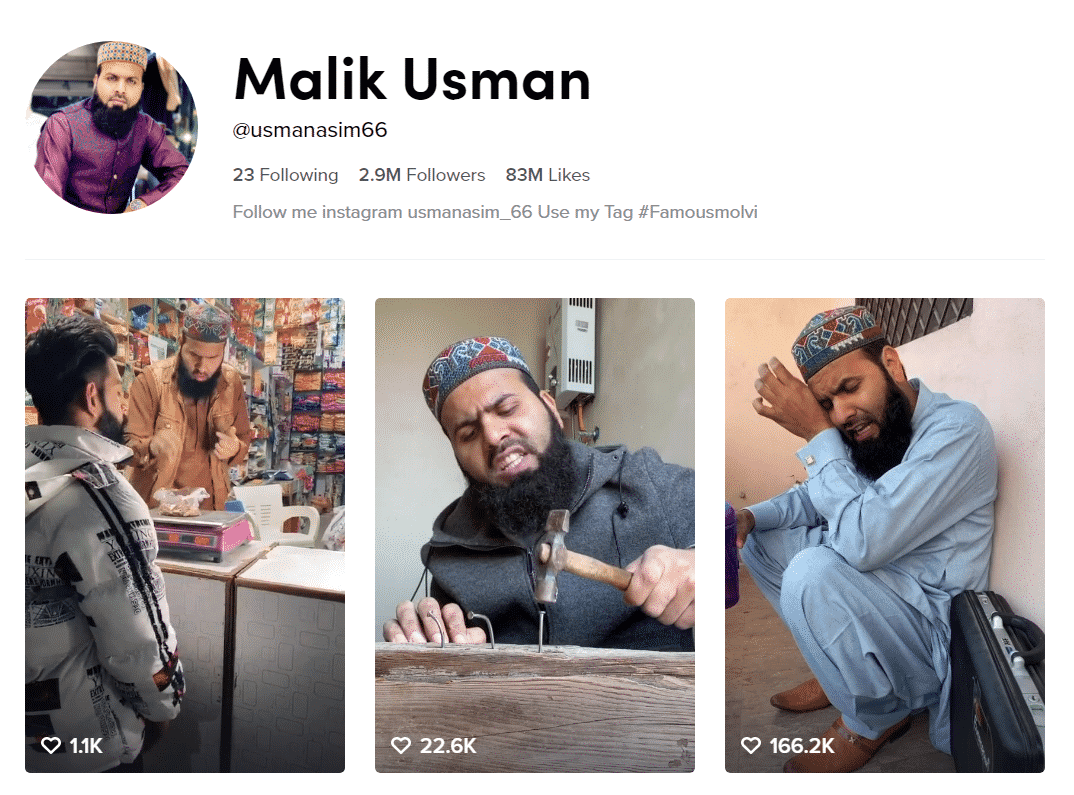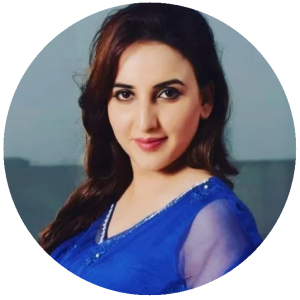 Hareem Shah is one TikTok-er who has put Pakistan on the map. She joined TikTok early on after the merger with muscial.ly and acquired 2.2 million ever since. She has 33.8 million hearts on her videos to date. Her content varies from tour, travel, food to song lip-syncs.
Hareem recently starred in Coca Cola Pakistan's TVC with the likes of Adnan Siddiqui and Vaneeza Khan. It is safe to say that TikTok stars are a mile ahead in influencer marketing in Pakistan.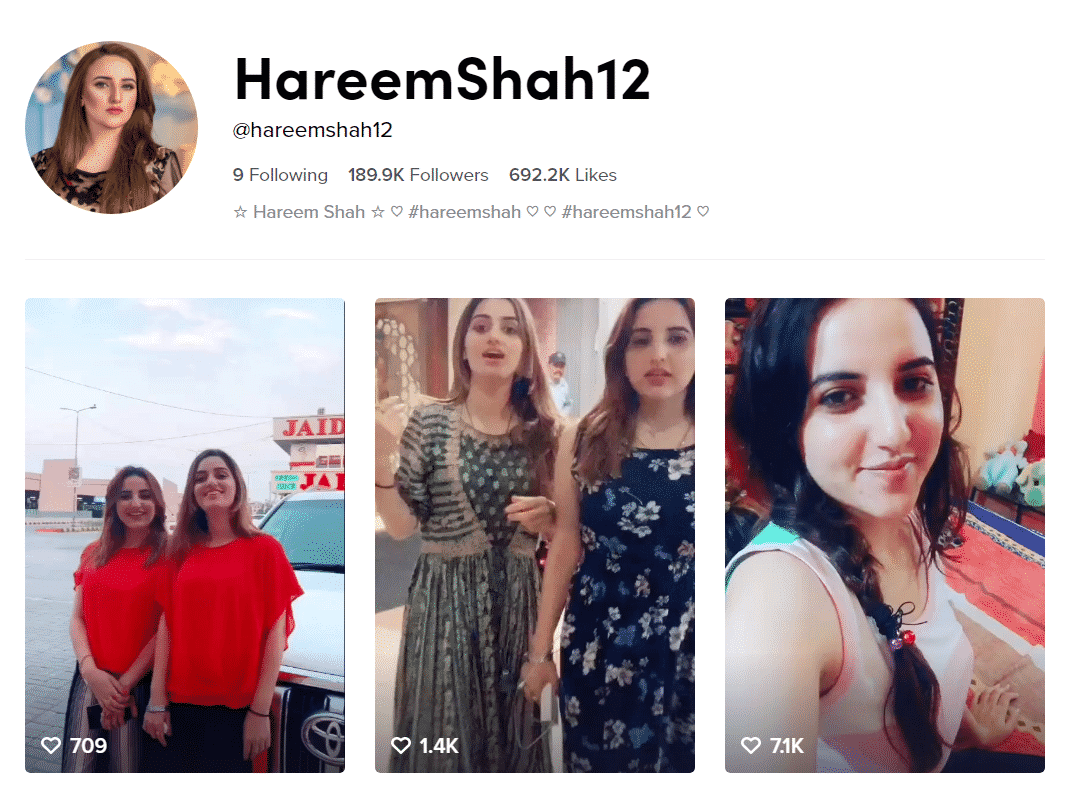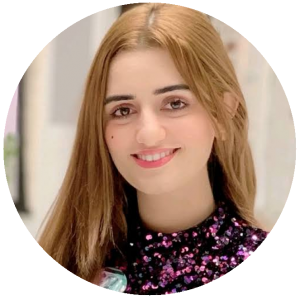 Sundal Khattak can be seen in Hareem Shah's videos and vice versa, quite often. The duo is making waves with their videos in Pakistan. Sundal has 1.1 million followers and 12.2 million hearts on all her videos. Sundal, along with Hareem is invited to events around the world. She also posts sponsored videos on her profile now.
Brands, if you want to jump on the opportunity to go big on TikTok, these influencers must be on your list.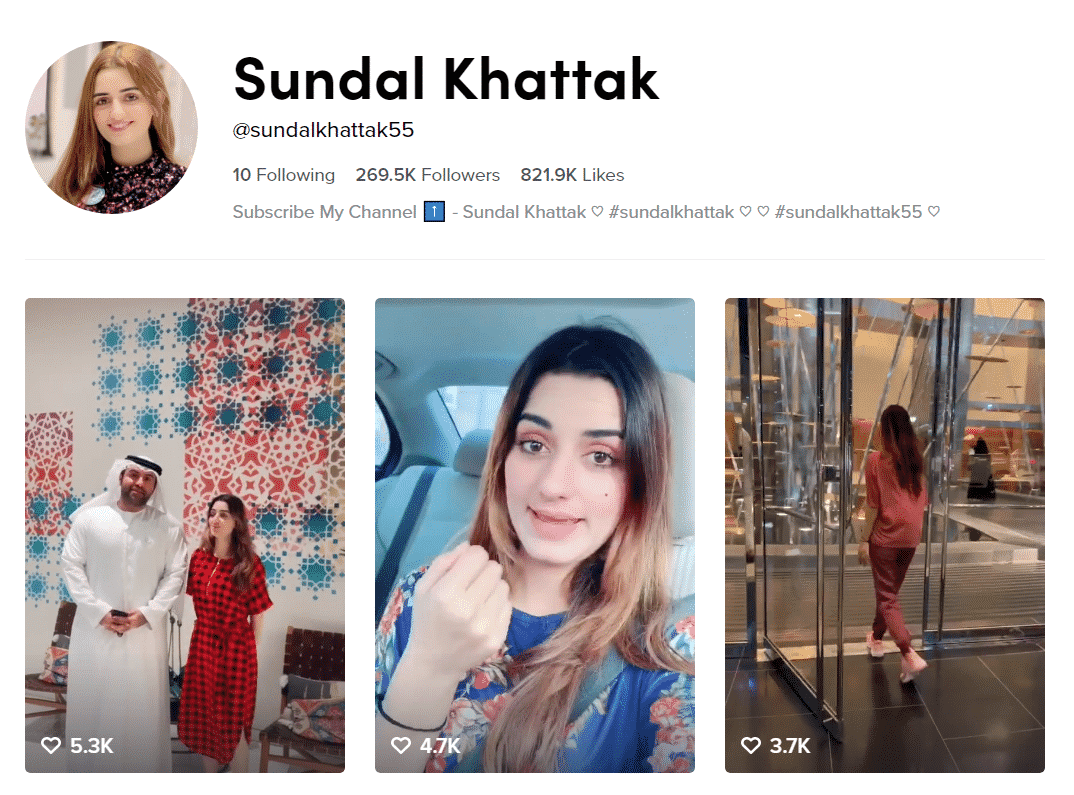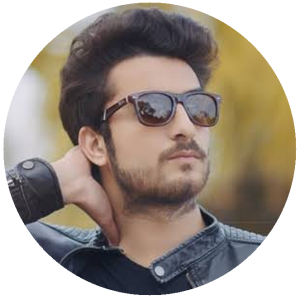 His 2.1 million followers love him like we love Fawad Khan from Humsafar. Ali Fayyaz's videos have 60.1 million hearts to date. Many describe him as 'cool' and 'model', and that is how he maintains his brand on TikTok. Ali has also gone big on Instagram and Snapchat.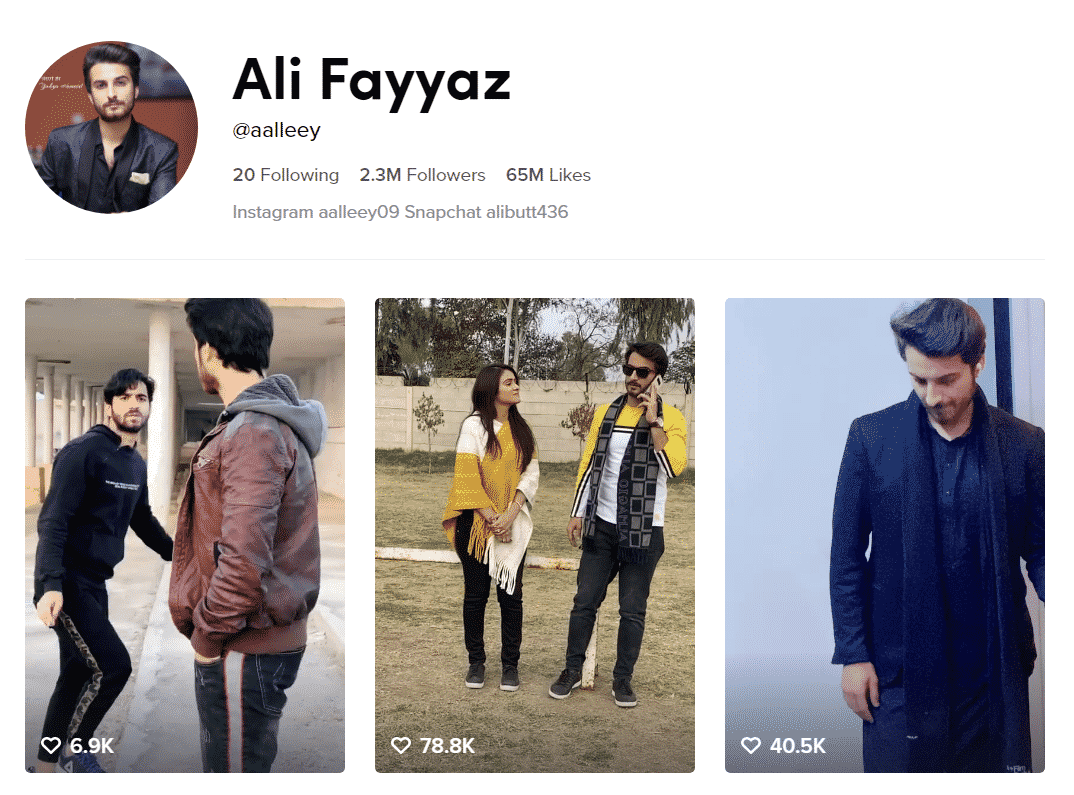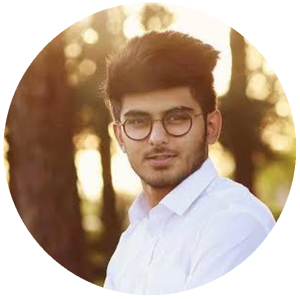 The popular Pukhtoon creator Ibrahim Khan has 625.1k followers, with 7.2 million hearts on his videos. He has his own clothing shop, and makes TikTok videos in his spare time. He calls himself Ibrahimo, so do give him a follow!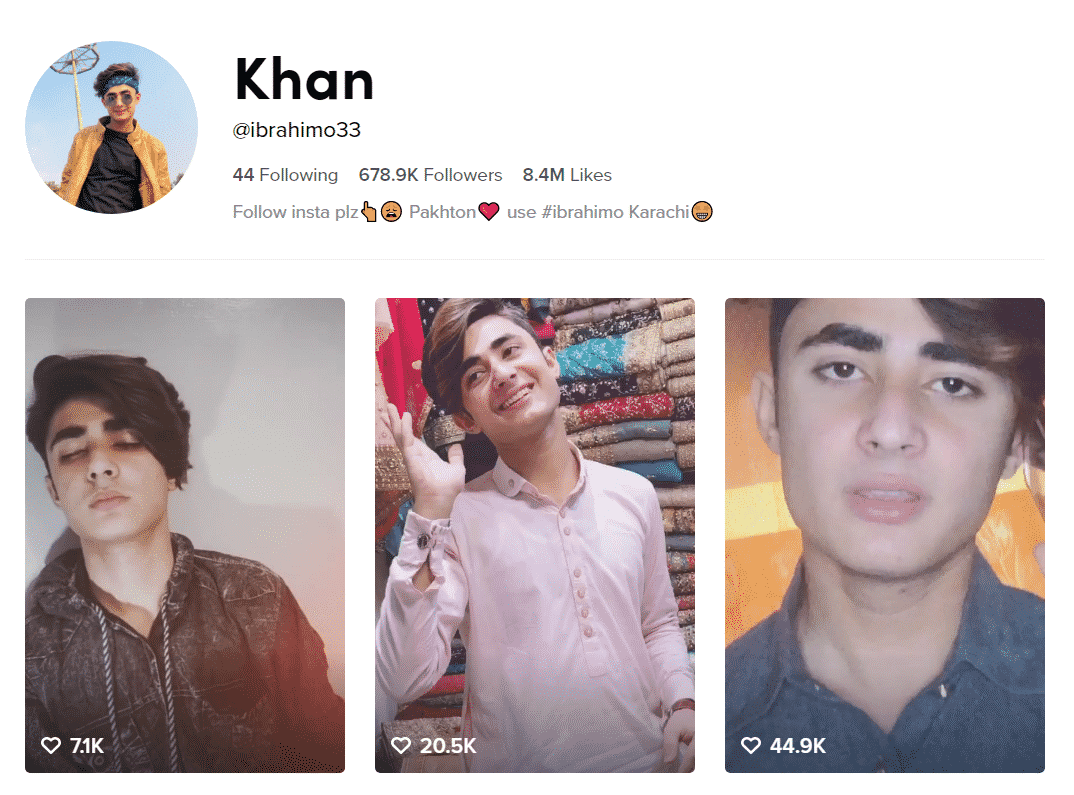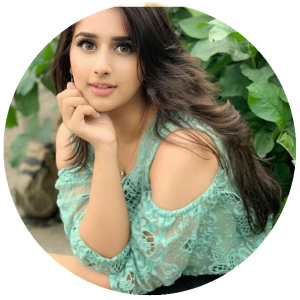 Alishba Anjum is another popular actress and model who is on TikTok in Pakistan. She is widely known for her sense of style and catchy videos. TikTok has awarded the 'Precious' badge to Alishba for her creative videos as well. Alishba, also known as Lishay has 3.4 million followers on her verified TikTok profile. Do check out her content!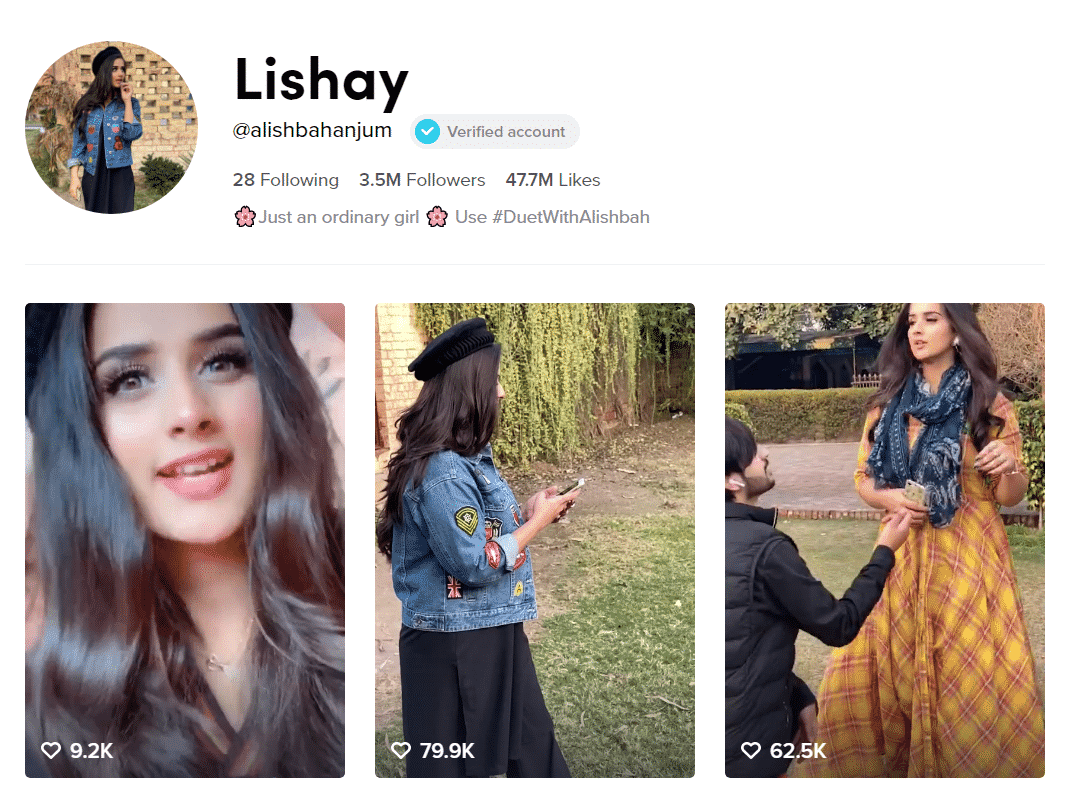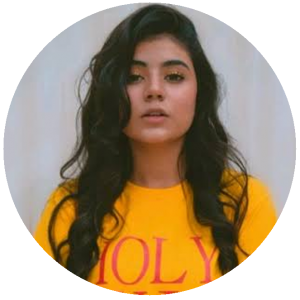 Areeka Haq is another 'celebrity' TikTok creator in Pakistan. She is smart, funny and cute. Areeka can be a great addition to our drama and film industry, because her TikTok videos are a work of art. The 16 year old has more than 1.6 million followers on her profile.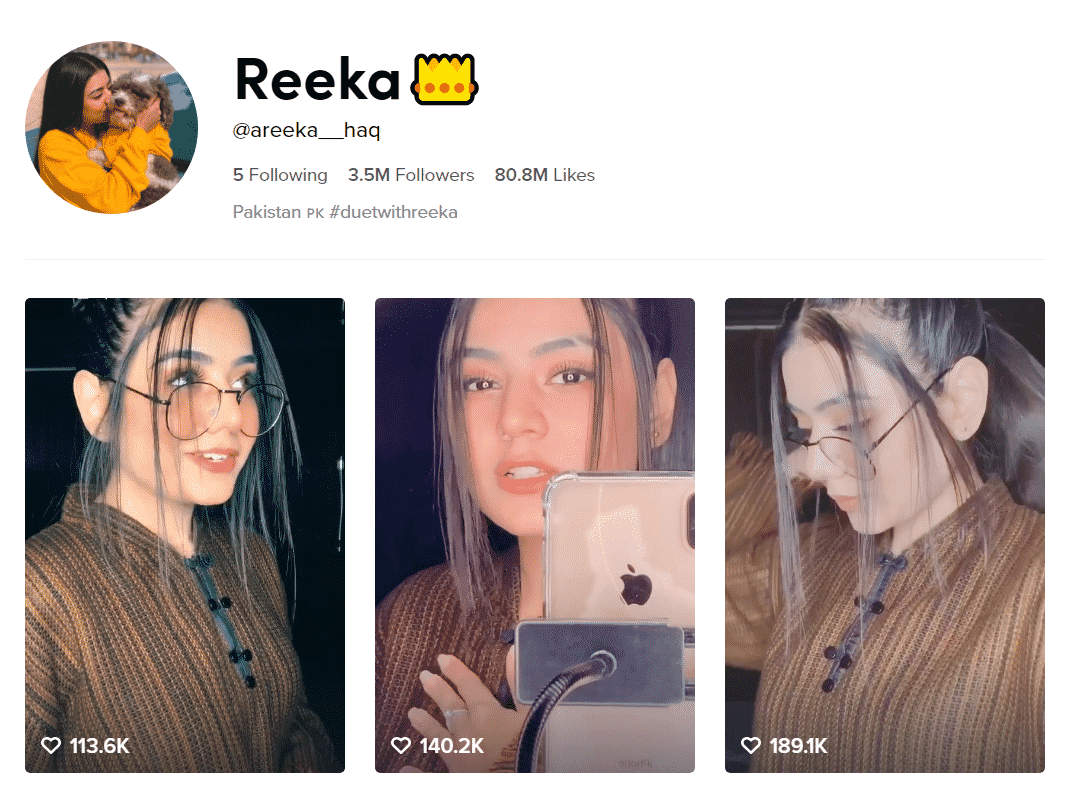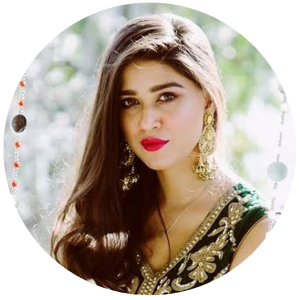 Pinky Francis is a top TikTok influencer in Pakistan. Not just Pakistan, she also has a huge fanbase in India. Pinky uses TikTok to post stylish videos and lip-syncs to musical beats. She has more than 1.5 million fans on her account, and they love her Punjabi take on all videos.
TikTok has awarded Pinky the 'Precious' badge for being a top comedian!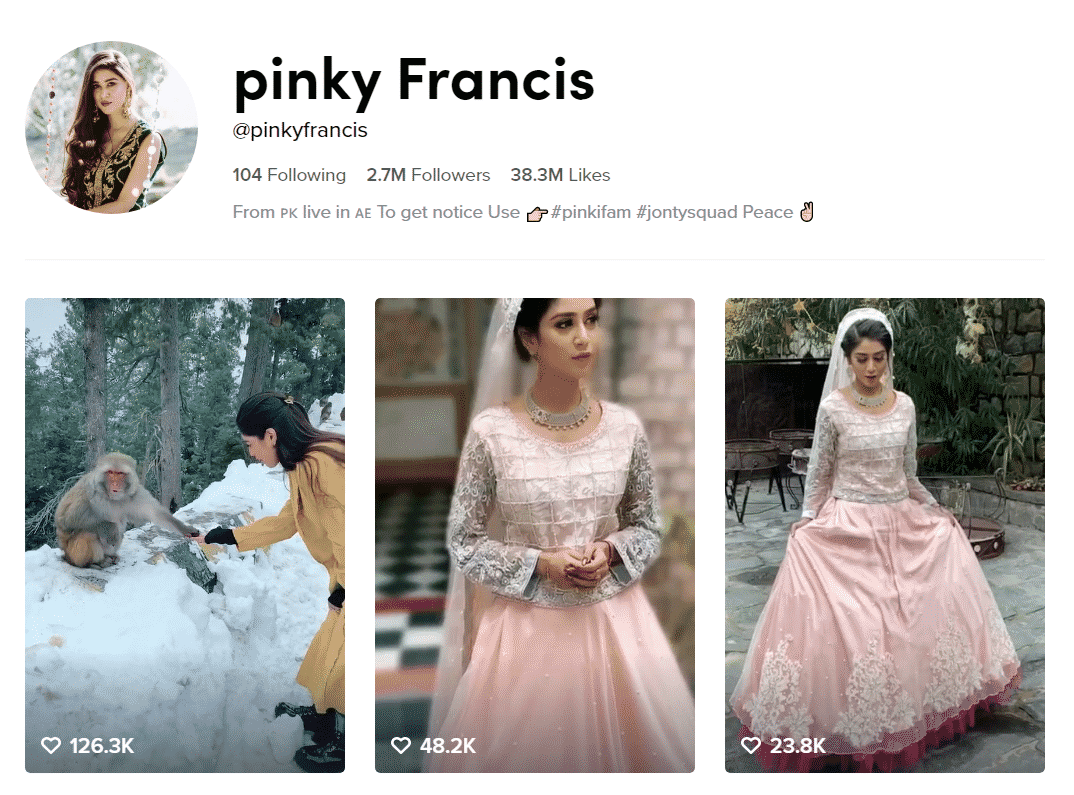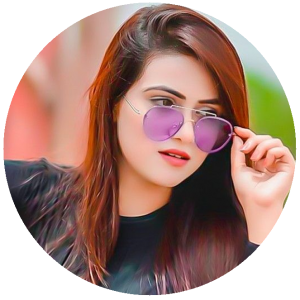 Sehar Hayyat is an actress and model in Pakistan. Her TikTok account has 3.4 million followers and fans. Sehar is also present on other social mediums like Instagram and YouTube. She also collaborates regularly with other TikTok stars of Pakistan. Collaborations are a great way to boost your engagement and following in Pakistan.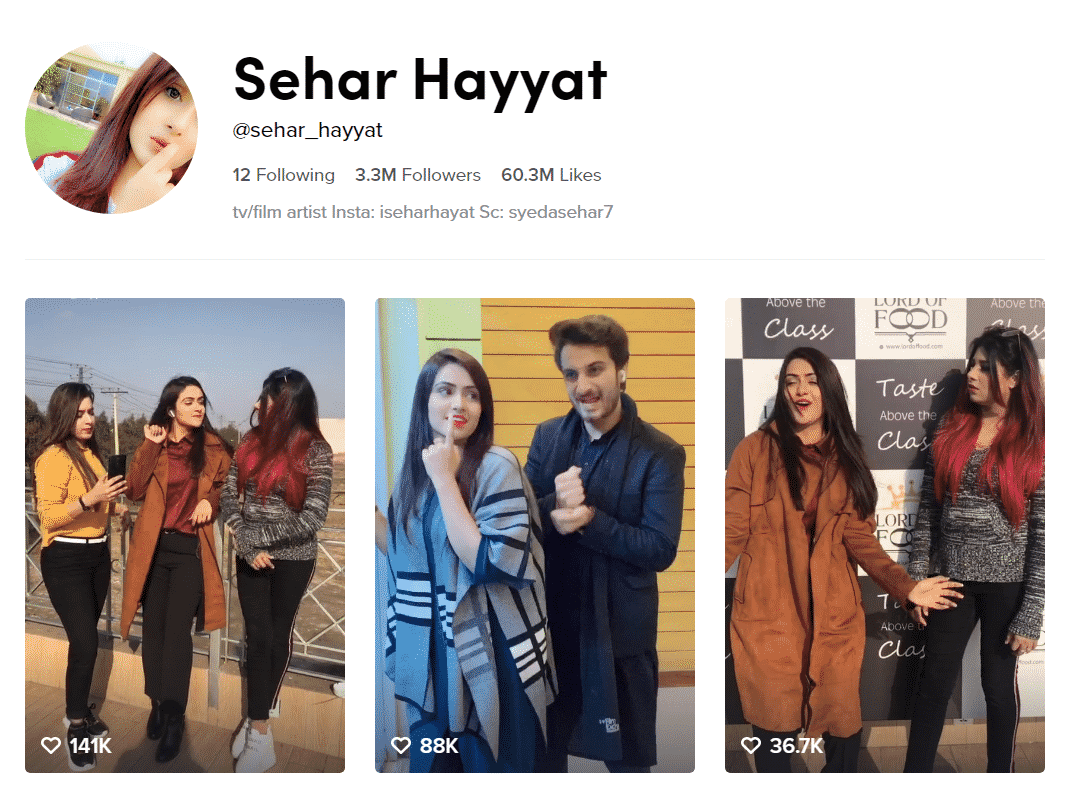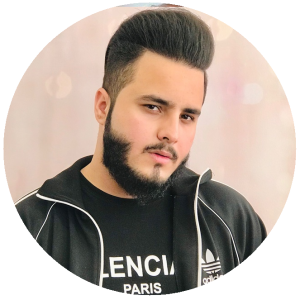 TikTok gave this passionate singer the perfect platform. Meet Arbaz Khan, a singer and music producer from Pakistan. You can't stop swaying at his musical videos on TikTok. His account has 395.7k followers and 4.8 million hearts. You can also find him on other social mediums like Instagram. Be a part of Arbaz Khan's world on TikTok.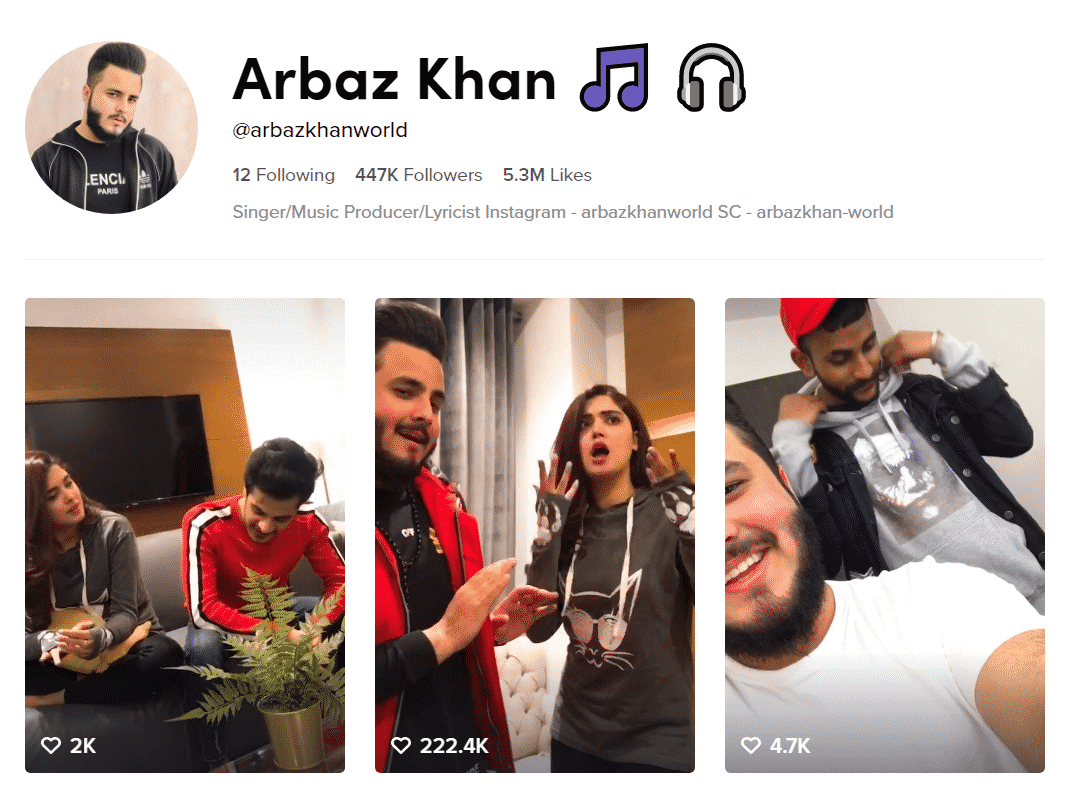 Time to get on TikTok, guys!
Brands and influencers, this update is for you. We know you are always looking for a breakthrough in your campaigns and content, and TikTok provides a great opportunity. Unlike other social mediums, TikTok has the right balance of both male and female influencers to partner with. You can find ways to creatively incorporate your brand message in TikTok videos, start today! Top Pakistani Tiktok Influencers
So, that is our roundup of top TikTok stars in Pakistan! Have we missed anyone? Let us know in the comments section and we will update our list. Are you new to TikTok? If you want to learn more, reach out to us so we can help out both brands and influencers about this new platform. Top Pakistani Tiktok Influencers Top Pakistani Tiktok Influencers