Instagram (IGTV) is one of the most popular social media platforms in the world. Every marketer should know that the site has more than 800 million active users every month and the number is set to increase next year. Compared to other popular social media sites, this number is twice the monthly users of Twitter and three times more than the monthly users of WhatsApp and Facebook.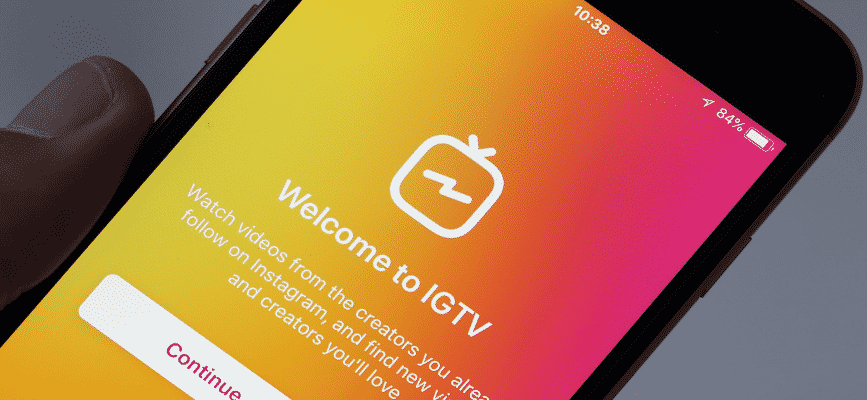 Earlier this year, Instagram launched IGTV to change the way the internet deals with video content. If you have been a consumer of the internet for long, you will know that IGTV was launched as a direct threat to YouTube. If visual aesthetics made Instagram popular, IGTV is going to make video streaming a great new experience.
What makes IGTV poised for success
Instagram noticed that the younger audiences are spending more time with amateur content creators and less time with professionals. IGTV is the tool that can help this audience become closer to their favorite influencers.
IGTV or Instagram TV is a standalone application that can be downloaded on your phone. It is also present as a small button inside your home screen on Instagram. IGTV is going to make it possible to shoot and upload long videos. Similar to YouTube creators, IGTV makes it possible to shoot and post long videos in a vertical format.
Vertical video is the future
IGTV is launched as a direct rival to TV and video websites. The vertical video format makes it easy for mobile users to consume video content. It can be vertical, full screen and perfect to fit the mobile resolution.
Tons of people have started watching IGTV videos because the button and notifications are right on top of the home screen on Instagram. Brands have slowly started to utilize this great opportunity to deliver messages faster as opposed to the traditional TV ads.
If you take a look around the waiting area in an airport or on a train, you will notice people watching videos on their phone. People watch their favorite TV shows and other content whenever they get time, primarily on mobile. IGTV is targeting these viewers with vertical video, and if you are a marketer, this is your future.
Check out this infographic by Statista on the popularity of long-form vertical video: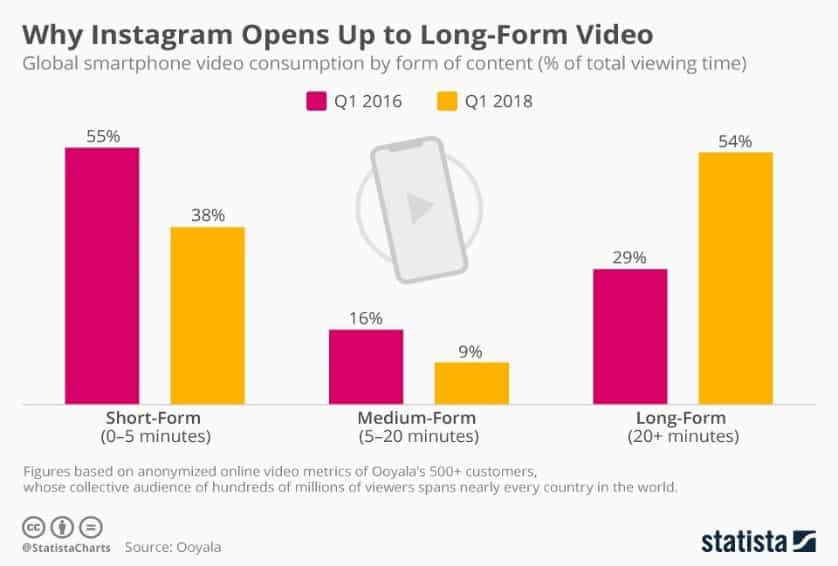 As a brand on the internet, you have the perfect place to display advertisements and attract views to the latest promotion.
Power to the people
Traditional marketing formats seldom let the people speak their minds. Modern marketing and digital marketing is now allowing the common user to take the stage. Influencer marketing is all the rage nowadays because it promotes an unbiased review between users.
Check out:  How to become a successful Social Media Influencer in Pakistan?
If you plan to include IGTV in your marketing strategy, you should start looking up influencers within your niche. Local influencers will always be your best bet because they tend to be stronger opinion leaders in the local market.
Once you find those influencers, you can promote a message through their IGTV platform. Let the person come up with their creative idea to incorporate your message into their persona. 92 percent of users prefer an influencer's endorsement over celebrities, so your campaign will have more chances of earning better ROI.
Monetization
Instagram exec Jackson Williams attended a Q&A session with creators at VidCon in June where he revealed plans for the next phase of IGTV. He told the creators that the 'macro video' trend of Instagram is going to the next level through IGTV, but that's not it. Instagram will kick off the monetization feature by the end of 2018.
Williams did not explain the monetization model. We are yet to discover if it would be pre-roll and mid-roll ads like Facebook or some other monetization model that is similar to YouTube. It can also run on subscriptions or directly paying the creators on IGTV.
As a marketer, you should be excited about the new opportunity. This is the time to get creative and prepare campaigns in advance to stay a step ahead of your competitors.
Who's on IGTV
While we talk about the benefits of IGTV for marketers, many brands and agencies are already crushing it on the new platform. Here are some brief examples of brands using IGTV for marketing:
BuzzFeed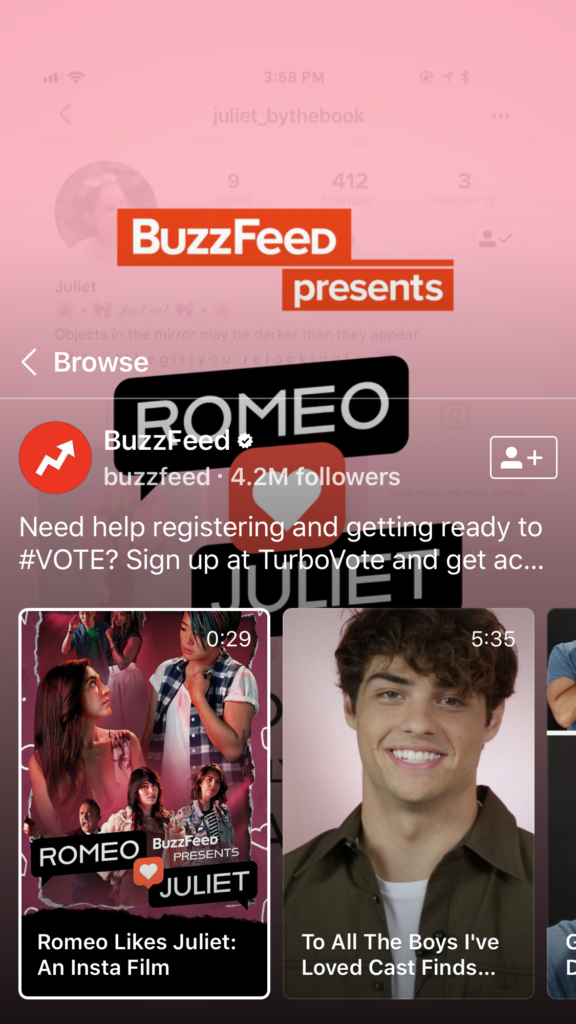 It is no surprise that the company is already making waves on IGTV and enjoying the headstart. BuzzFeed was also one of the first to utilize Snapchat for marketing, so IGTV was just a run in the park.
Check out their IGTV channel where they have started posting vertically edited videos that are beautiful to watch. Here's the link to their IGTV page.
Food Network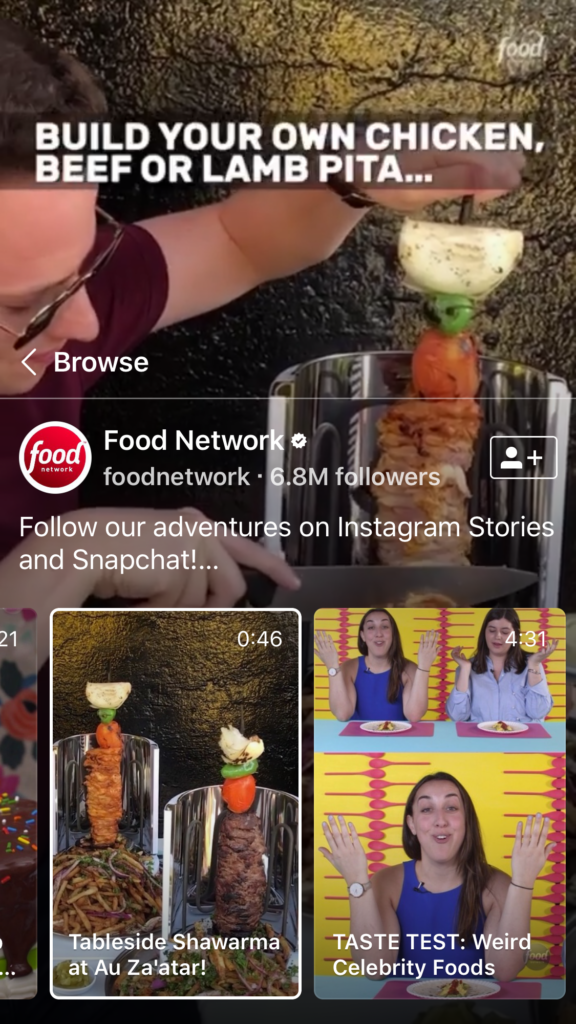 The supreme king of food channels is not going to let competitors become comfy with the new video platform. Food Network already has us hooked with mouth-watering vertical videos of delicacies on IGTV.
Their videos are not just recipes. See for yourself on IGTV, and food marketers can take notes.
BBC Earth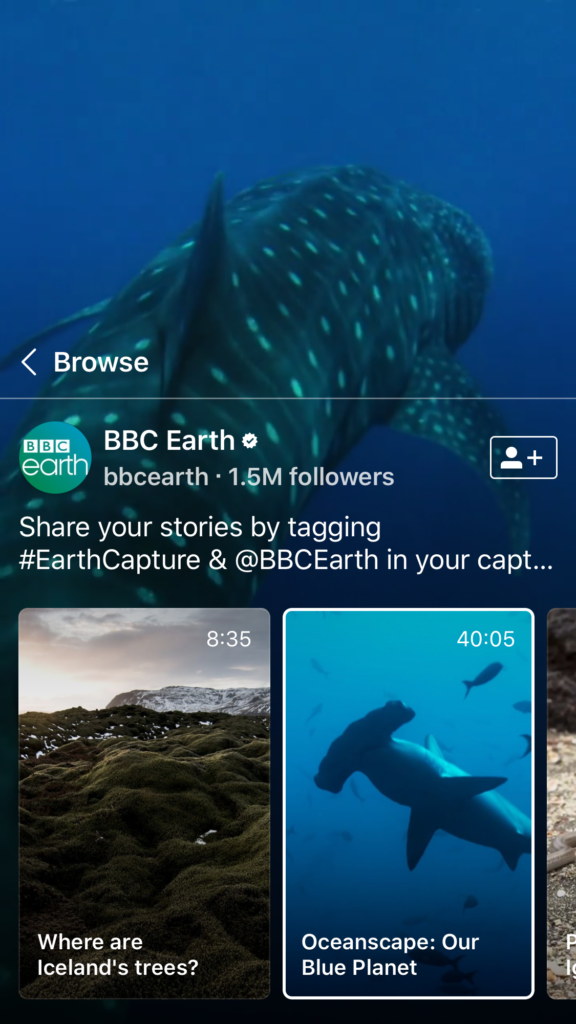 The channel has dropped a few videos on IGTV which are a treat for the nature lovers. The videos are customized especially for IGTV's vertical format, and the quality is just as good as any HD platform. When you take a look at those videos, you will get a fair idea of why IGTV is a direct threat to the traditional TV.
CBS This Morning
CBSThisMorning is one of the very first TV shows to jump on the IGTV bandwagon. The footages on their channel look like they have been shot from a horizontal perspective, but the channel has edited them for the IGTV screen. Check out their mesmerizing video on Yellowstone geysers which is a vertical video treat.
IGTV is new media
The new video platform has surpassed the boundaries of social media, and we can easily call it the future of new media. As a marketer, you should be very excited for your future campaigns with IGTV. This technology is enabling you to make deeper relationships with your customers by encouraging communication and feedback.
Are you ready for the next phase of marketing through IGTV?